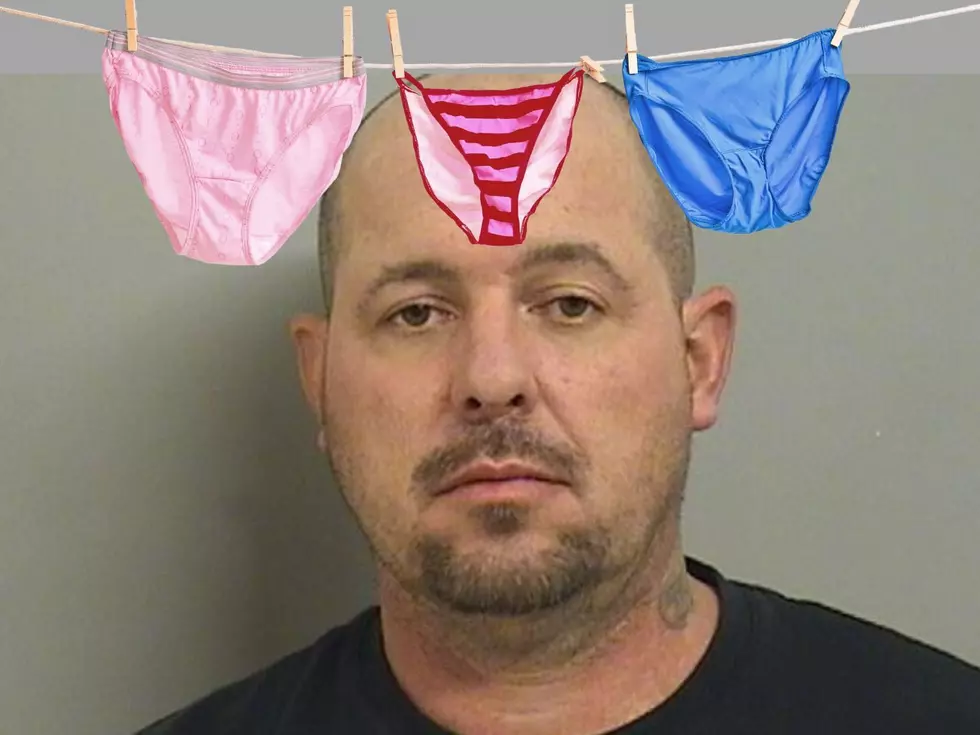 Porch Pirate Caught With Women's Underwear On His Face As Disguise
Spencer Gougler (Tulsa County Jail)
What do you do if you need to commit a crime but don't have a mask?... Improvise.
Porch Pirate
A porch pirate in Tulsa Oklahoma was caught red-handed... I mean... Redheaded, after video footage captured him stealing a package off a porch while wearing a red thong on his head.
The incident occurred on January 6th. Police were notified about a porch pirate making rounds in a neighborhood near south Olympia and West 51st.
Caught On Camera
Surveillance footage caught images of the thief and police were able to use the footage to locate the suspect's vehicle.
A Tulsa street crimes officer saw the footage of the red underwear man and recognized him from previous porch pirate cases.
Tracking Him Down
After police tracked down the thief's car they located his home near West Admiral and South Rosedale. Officers saw the underwear pirate inside and identified him as Spencer Gougler.
Gougler refused to open the door and/or talk to the police.
Officers then obtained a warrant and were able to get Gougler out of the home. He was arrested and booked into the Tulsa County Jail for five counts of larceny, knowingly concealing stolen property, and grand larceny.
Facebook Makes Fun Of Him
The Tulsa Police Department made fun of him on Facebook and posted screenshots. They called the underwear a, quote, "unusual and questionably effective" mask.
Comments:
People on Facebook took to the comment section to make their jokes about the story.
"He matched his shirt & panties, he's planning on getting some."
"Y'all arrested the Tulsa Monopoly Man Hipster edition"
" That Thong the thong thong thong"
"I hope they were clean lmao."
"I bet he stole the red thong he wore as a mask."
The Funniest And Most Painful Ways Men Injured Their Junk in 2022
The Consumer Product Safety Commission keeps a running tally of E.R. visits in the U.S., with short descriptions of how each person got hurt.
Someone went through E.R. records to find the funniest ways men injured their JUNK in 2022.