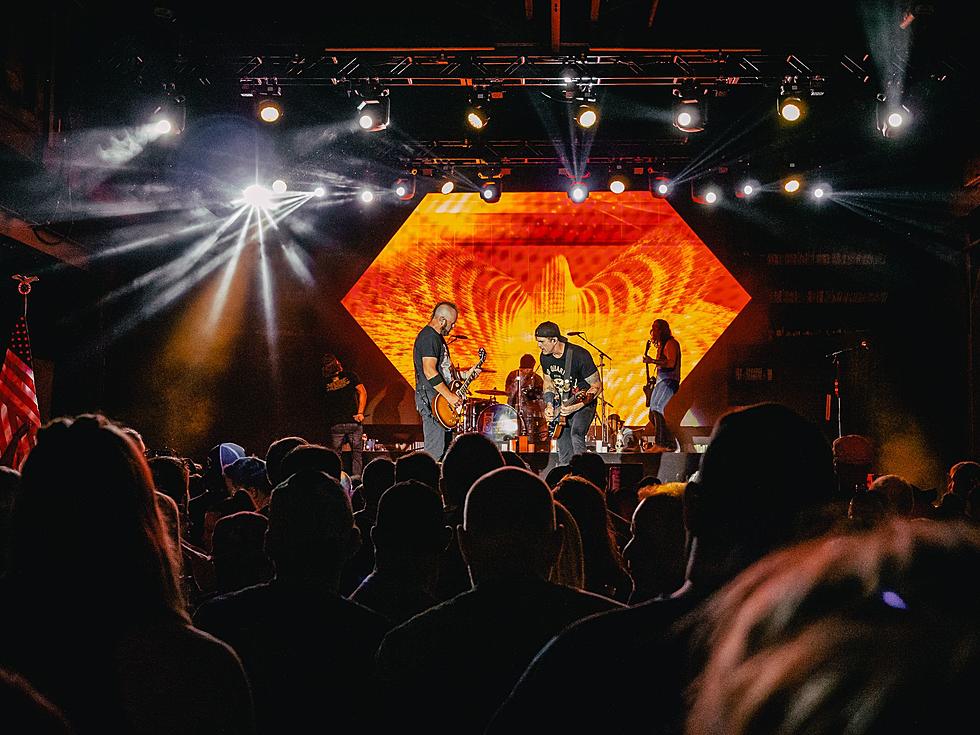 [Photos] 3 Doors Down & Monroe at The Rust Belt
Alexandra Williams - Instagram @awesomealex_photo
It was another fun night of live music in East Moline.  Always great to see so many familiar faces and meet so many new ones.  Side note on that, come say hi to me at these shows.  I talk with a lot of people but want to meet every single of one of you.
3 Doors Down was at the Rust Belt for their Better Life 20th Anniversary show.  While you may have seen them before, and see them again in the future, this was the first and only tour they would be playing that chart topping successful album from front to back.  So we knew that would be special.  It was right when they opened with Kryptonite.
Before we even got to that point of the night, things got started with Monroe.  If you have not heard Monroe before, you missed them at the Battle of Bands at the MVF where they made a lot of fans.  They made a lot more Friday night as well.  The guys got the party started right early in the night with a great hard rock set.  While they are out of Rockford, we may start to claim them here and bring them back more.  You'll enjoy them.

Then, there was a break to get some drinks.  That's about all I'll say on that...if you were there.  You know.  Sorry, wasn't our call.
Then it was time for 3 Doors Down!  I wasn't sure how they would present their set and, unlike I normally do, I didn't check the setlist before the show.  Well, they opened up with #1 Kryptonite and then just kept going through that full album.  Once that was done, they played a bunch more hits that the crowd knew and sang along with all night.  Finishing the night with "When I'm Gone" their biggest hit outside of The Better Life album.
By the end of the night, my eyes were a little blurry.  Watch out for Monroe.  Those fellas like to party....shot of Jameson.  Damn guys!  But, it was a great concert and party at The Rust Belt.  Take a look at the pics below and see you at the next one.
3 Doors Down and Monroe at The Rust Belt in East Moline
It was a night to remember at The Rust Belt in East Moline. The 3 Doors Down Better Life 20th Anniversary show. Playing that first iconic album front to back along with all their other hits. Plus, for the first time in the Quad Cities, Local Stage favorites Monroe got things started with a full set of rock. If you haven't been to the Rust Belt yet, we have plenty more shows on the calendar and more planned we can't tell you about yet. So follow us on Facebook and turn on the alerts on your phone so you never miss a show from your concert leader, I-Rock 93.5.