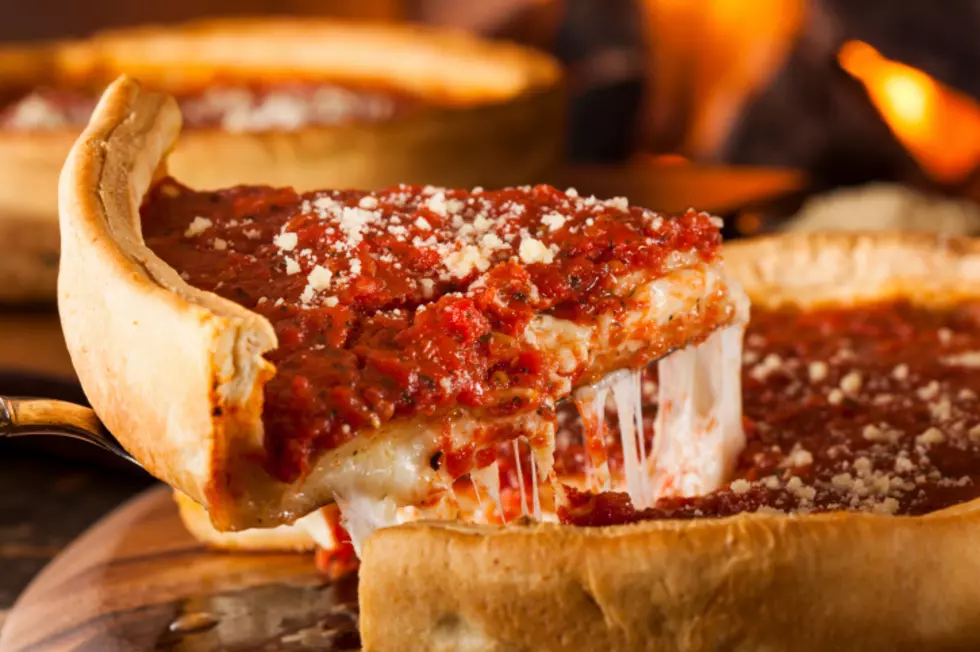 Phones Down? Total Cost of Meal Goes Down Too at Quad Cities Area Pizzeria
ThinkStock
I'm very lucky.  My family is a rare breed these days.  We sit down at the dinner table almost every week night.  We talk about the day.  We make fun of my son for being picky.  And we make fun of me for wolfing down my food so fast.
We talk!
Not without push back.  There's plenty times I have to tell my daughter to put her phone on "do not disturb".  Plenty of times we have to do the same for my wife and I.  But we try.
I love this idea happening at one of my favorite pizza places in the world. Vitale's Pizza in Clinton, Iowa is offering to knock off part of your bill if you participate in (gasp) "conversation" with the people you cared about enough to go out with!
It's a shame that this has to be a thing but I'm glad it is.  You can guarantee The Stage's will be heading to get some deep dish goodness at some point in February.  And you can bet the bank that we'll be earning our 15% off!
We started this promotion before covid hit. It's time to bring it back.
With technology at the palm of your hand we have noticed at the dinner table the lack of connection and attention to one another.

So we have decided to set a couple phone holders on tables throughout the restaurant.

We will be offering 15% off your bill. Bill must exceed $20 or more. Phones must be put away for entire dinner.

Conversation is underrated so enjoy one another's company.
Will run promotion for month of February
Time Stopped in the 70s at This Rock Island Home
This Rock Island home has just hit the market for just over $100,000. If you take a look inside you might feel like you're at Grandma's house. This home seems to be stuck in the 1970s.
Shag carpeting? Check. Bright avocado 70s green? Check. Drapes that cover not just the window, but the entire wall? Check. And my favorite; carpet in the kitchen AND bath? Check. Let's take a look inside this 3 bedroom, 2 bathroom affordable home that's for sale now in Rock Island.
South Milwaukee home features 4-toilet communal bathroom
Pictures of the unique farmhouse from Zillow.