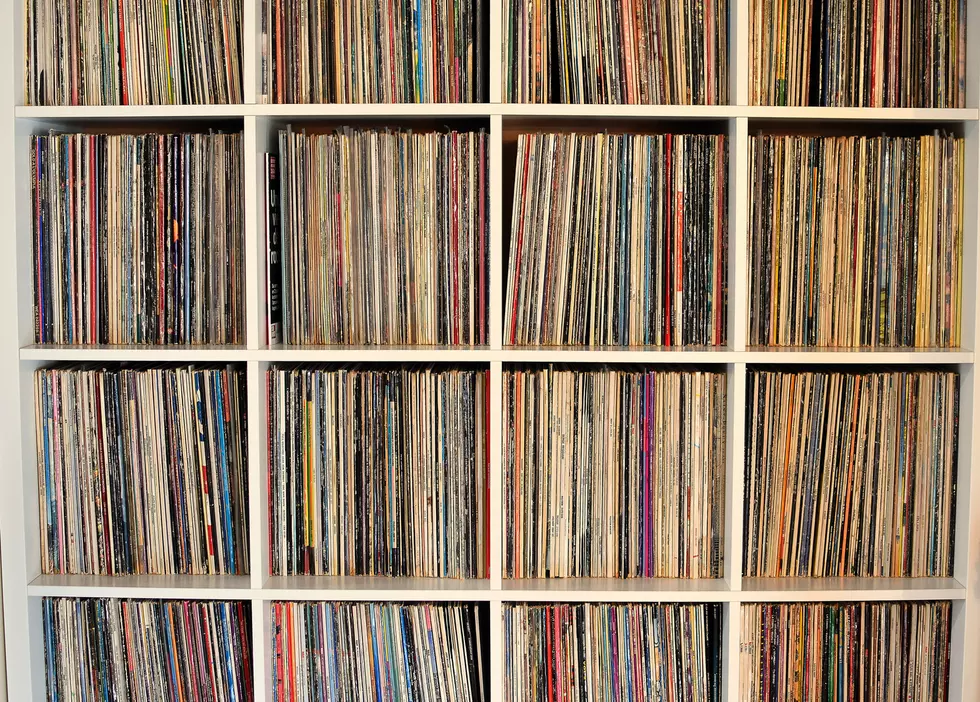 Number Ones At 1:00: 1995-1999
bru_greg
All this week at 1:00 we are going to countdown the years with number ones.  Number one songs/albums from each year.  A brief moment in history and a countdown to Memorial Day weekend.
Here is the list of what I am playing and some random facts around it.
1999 - Red Hot Chili Peppers - Scar Tissue
The year of Y2K.  It was also the year this file sharing service called "Napster" was created.  And a new music festival started in California with Tool, Beck and Rage Against the Machine...Coachella.  It was also the year the Red Hot Chili Peppers released Californication and their fist single, "Scar Tissue" spent 10 weeks at number 1.
1998 - Korn - Freak On A Leash
Movie soundtracks took over 1998.  Titanic, City of Angels and Armageddon.  Ugh.  There was also a new music taking over MTV.  Remember Total Request Live.  I do.  And I remember the day that Korn overtook the likes of Britney, N Sync and all the pop to be #1.  Nu Metal was taking over TRL.  Korn's 3rd album "Follow The Leader" would go #1 in the U.S. and produce one of the most iconic video's ever.
1997 - Days Of The New - Touch Peel and Stand
Black Sabbath reunites with the original line-up and a band in Iowa gets a new member.  Vocalist Anders Colsefni is replaced in the band Slipknot with current lead singer, Corey Taylor.  Also in 1997, Days Of The New release their first album and single.  It spends 16 weeks at number 1.
1996 - Metallica - Until It Sleeps
In 1996 the first Ozzfest tour gets started with Ozzy, Slayer and Danzig.  Alice In Chains would play their last ever concert with Layne Staley on July 23, 1996.  Metallica releases their much anticipated follow up to the black album.  "Load" goes #1 and their first single top the rock charts.  Until It Sleeps would also go on to win Best Rock Video at the MTV Music awards.
1995 - Foo Fighters - This Is A Call
To start our countdown, we go back to the year of the Rock and Roll Hall of Fame museum opening in Cleveland.  The Beatles release "Fee As A Bird", their first new song in 20 years.  A lot of bands formed in 1995 as well.  Their presence and hits won't be felt till years later, but Chevelle, Disturbed, Evanescence, Godsmack, Staind and Slipknot would all form in 1995.  Also, the first song, from the first album post Nirvana would be released by Dave Grohl.  The Nirvana drummer would record the vocals, guitar, bass and drums on "This Is A Call".

Enter your number to get our free mobile app
10 Illinois Towns That Are Hard To Pronounce