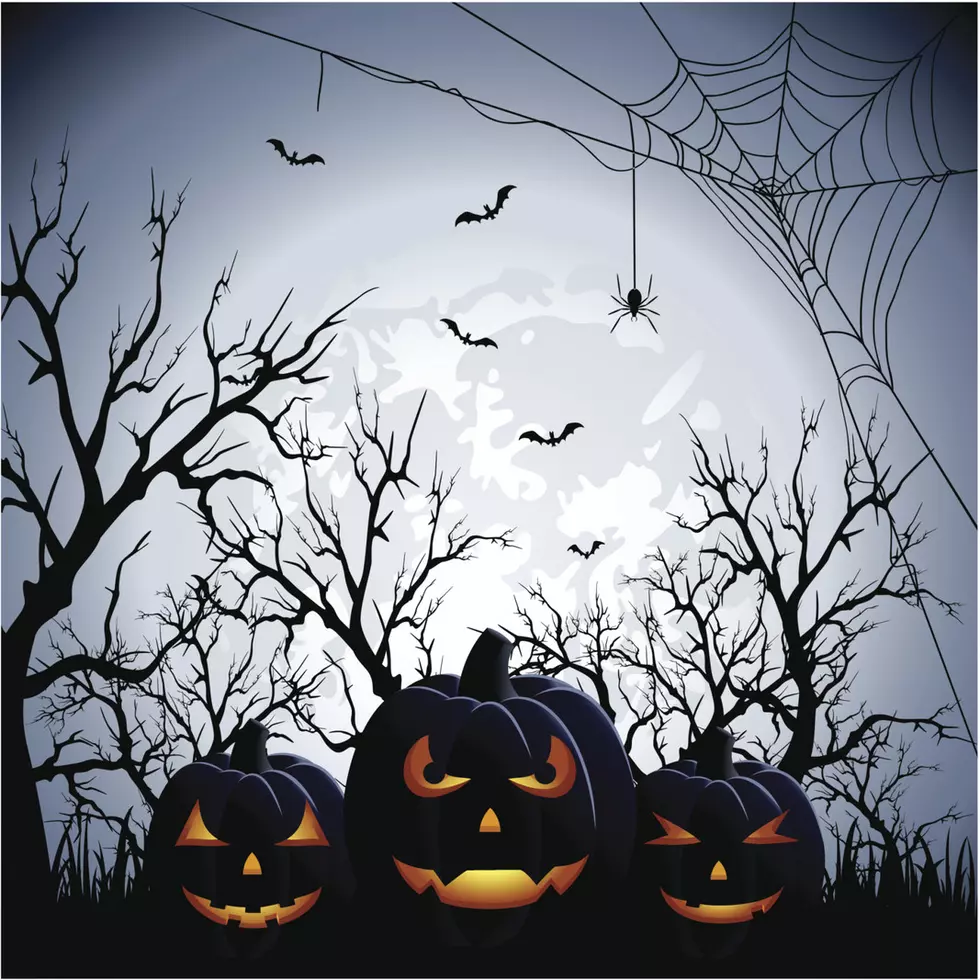 My Seven Best Hard Rock Halloween Songs
losw
No holiday fits rock music better than Halloween.  We won't be playing blocks of Christmas metal on I-Rock 93.5.  Although I feel like that is something I should look into.
Saturday, from 5-8pm as you answer the door (or scare them away) and walk around with the kiddo for Trick-or-Treating, we will have your hard rock Halloween playlist.  Three hours of rock that include, ghosts, ghouls, demons, devils, vampires, zombies and graveyards.  I'm not going to host this.  I will be handing out full size candy bars at my house...like a baller.  But we will have some special guest hosts.  I've summoned the ghosts of the rock and roll mansion to take over those 3 hours.  We have a lot of them around here.
With three hours of Halloween themed songs lined up, I wanted to share some of my favorite that will be playing Saturday night.
This is top of the list for me.  I was only kind of into Nightmare Before Christmas when it first came out.  Then when Manson, Korn and others redid the soundtrack with rock, I was in.  And having Marilyn Manson do this version was the perfect way to start it off.
Sully was a practicing Wiccan when Godsmack first got started.  While that may not be the case now, Voodoo has the perfect vibe for any Halloween playlist.  Sidenote, I saw these guys early in their career when only the first album was out...on Halloween night.  It was at the Modjeska Theater in downtown Milwaukee.  It was insane...and still to this day one of the best shows I've ever seen.
You can't spend Halloween without Rob Zombie.  I think it's like a rule somewhere in the rock handbook.  Tons of songs you could pick from him, I would say go with Living Dead Girl.  IT has all the elements you need for a good Halloween song.
You can argue all you want that this isn't Halloween, but it's Vampire's and it fits.  Plus, greatest movie soundtrack of all time.  Yes, Spawn and The Crow were good too...but not this.  There are a bunch of original songs from the Queen of the Damned soundtrack that work for Halloween, but I love the Jay Gordon - Slept So Long track.
This has nothing to do with Halloween...but wake the neighbors and the dead with some Slayer for Halloween.  Plus really anything with blood in the title can work on Halloween.
Once again, you can't have Halloween without this rocker.  Ozzy is Halloween.  Tons to choose from both old and new.  This is clearly the best fit though.
Perhaps the ultimate Halloween song is not a rock song.  Michael Jackson and Thriller will be played on Halloween until this planet stops spinning.  It's timeless.  But, let's turn it up a bit with some rock.  As featured on Cover Up Wednesday, I bring you Leo's metal version of Thriller.

Enter your number to get our free mobile app