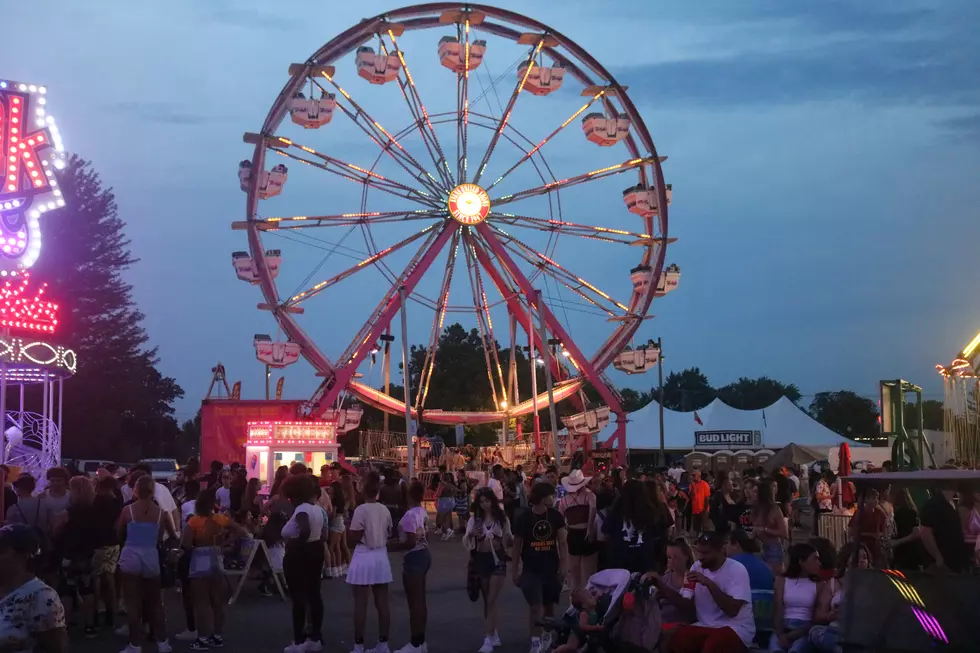 Mississippi Valley Fair Wrap Up 2022 [Photos]
Jake Truemper
The Mississippi Vally Fair 2022 is now over. It was another great year with some stand-out acts like Kid Rock, who kicked off the fair, and Dustin Lynch wrapping it up on Sunday. We snagged some shots of the fair on Saturday (which also happened to be the hottest day.)
I loved the fair this year. Our station was there every day, and you all came through with the love. Hopefully, you had as much fun playing Plinko as we had. Before we look at the photos let's talk about the changes to the fair.
Some Changes To The Fair 
Some changes to the fair this year was Dustin Lynch filling in for Toby Keith. You can learn more about that here. Thankfully Dustin Lynch put on one heck of a show.
Jimmie Allen also had to cancel this year for his show, and you can learn more about that here. It appeared to be due to flight issues which he also explained here. All the acts for the fair this year were,
Tuesday, August 2 - Kid Rock
Wednesday, August 3 - Nelly and Flo Rida
Friday, August 5 - Carly Pearce
Saturday, August 6 - Brantly Gilbert
Sunday, August 7 - Dustin Lynch
In the end, the memories we made were still great ones, and we got plenty of photos too.

Welcome To The Mississippi Valley Fair 2022
The Mississippi Valley Fair 2022 was another great one in Davenport. Here are some quick shots we got!
What was your favorite part of the fair? Let us know on our app today. 2022 was another great fair, and we will see you next year at the Mississippi Valley Fair 2023, and yes you can still play Plinko!

Up The Hill Of The Bix Seven
We started to see the runners a little after 8 a.m. and boy was there a lot of them!
The Bix 7 Coming Back
Now we get to see those we may have missed in the big crowds at the start as the groups start to shrink in the second half. Shout out to those who led the run!