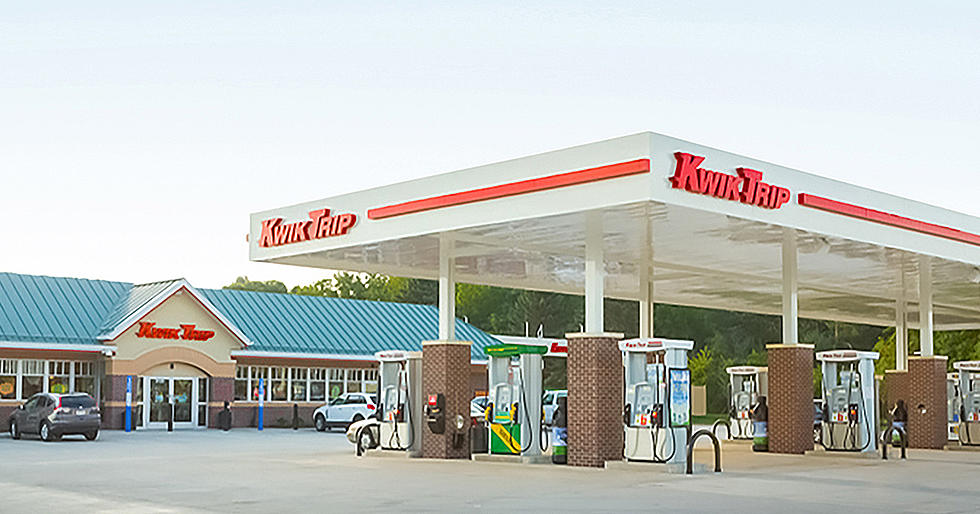 Kwik Star/Kwik Trip is Changing the Way You Pay for Gas
Kwik Trip photo
Kwik Star/Kwik Trip announced they're changing the way we pay to fill up at the pump. The company made the announcement Tuesday.
According to KWWL, a spokesperson for the company says effective January 3, 2022, all Kwik Star/Kwik Trips' fuel pumps will be pre-paid or pay-at-the-pump only. You won't be able to fill up your tank first and go into the store to pay inside.
The article says the side diesel island will remain the same. Customers will still be able to use the pay-inside option.

KWWL's article addresses the reason for the change. The news outlet states Kwik Star is making the change to improve customer service. Apparently, employees spend a great deal of time watching fuel pumps for drive-offs. That leaves less time for better customer service inside the store. I suppose that makes sense.
You can still use cash, check, or gift cards to pay for gas inside the store. You'll just have to pay at the pump instead of filling up first and paying inside when you're done.
There are 15 Kwik Star/Kwik Trip locations in the Quad City area.
LOOK: Things from the year you were born that don't exist anymore
The iconic (and at times silly) toys, technologies, and electronics have been usurped since their grand entrance, either by advances in technology or breakthroughs in common sense.
See how many things on this list
trigger childhood memories—and which ones were here and gone so fast you missed them entirely.
LOOK: Here is the richest town in each state
Just saying the names of these towns immediately conjures up images of grand mansions, luxury cars, and ritzy restaurants. Read on to see which town in your home state took the title of the richest location and which place had the highest median income in the country. Who knows—your hometown might even be on this list.