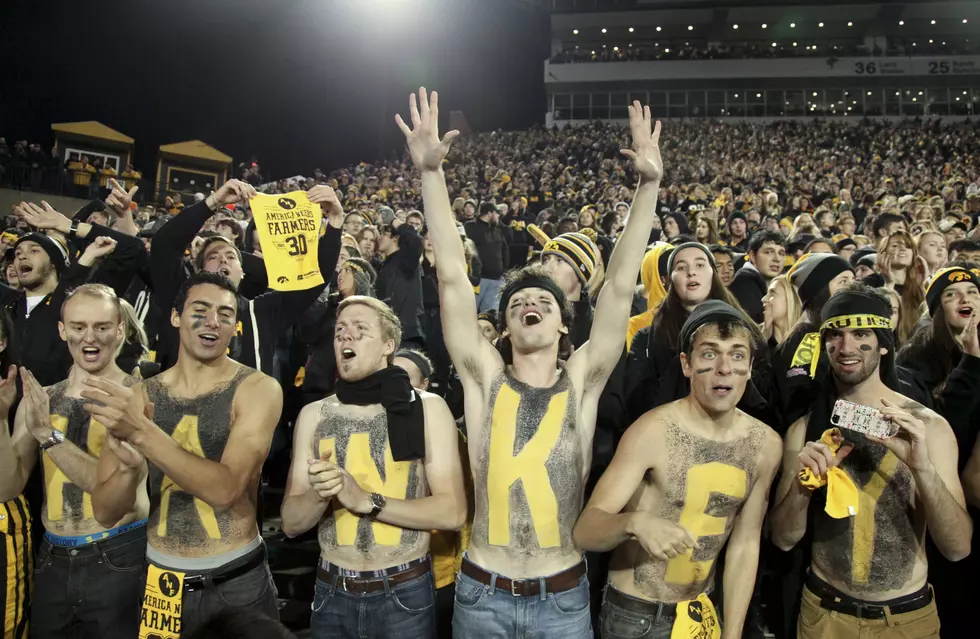 Hawkeye Football Brought In Majority of $3 Million in Beer Sales Last Year
Getty Images
Thank God for party busses.  Or just DDs in general.  Iowa City is notorious for being a party town, but tailgates before Hawkeye's football games at Kinnick Stadium bring it to another level.
It used to be, that you'd drive up in the morning before a game and be 3 sheets to the wind by kick-off.  Then you've got the whole game to sober up before heading home.  Which just ended up turning into a walking hangover and rethinking your life's choices.

Then They Started Selling Beer!
Now you don't have to cram so much "pre-game" into the time before the game because Kinnick Stadium started selling beer!
This was great news!
Turns Out, Beer at Football Games is Popular
According to TheGazette.com, "Iowa athletics made $3 million from alcohol sales after sales tax in 2021-22 — the first year of fully selling alcohol at games"
"Most of the revenue after sales tax — $2.4 million of the $3 million — came from football games or the spring open practice at Kinnick Stadium."
What Did Other Sports Contribute?
Not Much.  In fact, they said, baseball, softball, and gymnastics combined make less than $21,000.  Time to step up your game, Baseball, Softball, and Gymnastic fans!
According to iowa.forums.rivals.com: "Customers can purchase a maximum of two drinks at a time. All customers must present an ID. Domestic beer will cost $8.50, and premium beer $9.50. Wine is $8. Alcohol service will be halted before the start of the fourth quarter."
Will alcohol sales climb in the coming years at Kinnick?  Or were people celebrating the post-pandemic/new era of Hawkeye Football in the inaugural year of beer sales?
Either way...we'll continue to do our part to contribute to these numbers.
Hate Your Noisy Upstairs Neighbors? This Is the Perfect Home For You
Let's take a peek at this tornado shelter/basement home.
20 Things To Do On The 4th Of July In The Quad Cities Area
July 4th weekend is always packed with activities every family can take part in. But if don't have anything specifically planned and you're looking for some fun things you and the family can do for the 4th of July, you're in luck! We've rounded up some awesome Quad Cities Events to help you celebrate America's birthday.