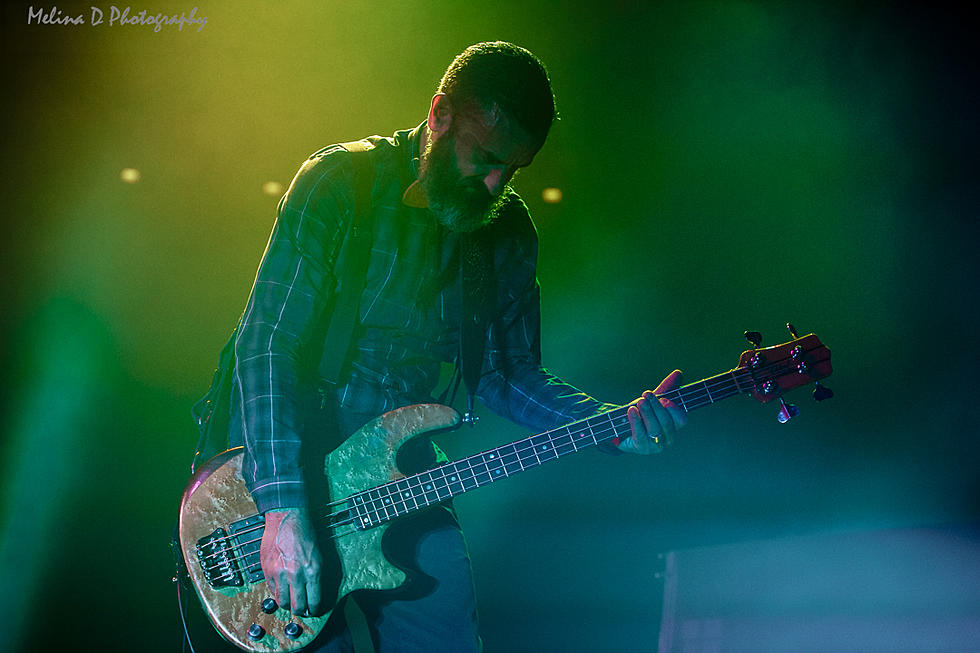 Justin Chancellor Originally Rejected Invitation to Audition for Tool
Photo Credit: Melina Dellamarggio
Tool just had a first week for the ages with Fear Inoculum hitting No. 1 on the Billboard Top 200 with a gigantic 270,000 copies sold. To celebrate the album's long-awaited release, bassist Justin Chancellor spoke with Ernie Ball's new podcast, Striking a Chord.
Chancellor almost made the biggest mistake of his life in 1995, refusing an invitation to audition for Tool, who were parting ways with original bassist Paul D'Amour. "They were like, 'We'd like you to come out and audition to be in the band.' It was a little too much, really, to absorb and take in. I think right on that first call, I basically immediately just said, 'Oh, I can't do that. I can't do that.' Out of total fear. Just intimidation," Chancellor recalls.
It was actually Justin's brother who talked some sense into him, convincing the musician he at least needed to give it a shot, despite Tool and Chancellor living in separate countries.
"I had the difficult thing of basically calling them back, and saying, 'Would it be all right if I changed my mind?' … "Anyway, they were really cool and they said yes," the bassist relays.
Though Chancellor's brother was extremely supportive, his band back in London didn't take the news of his audition very well. "I got kicked out of my band, because as soon as I told them I was going for this audition, there were fireworks. Everyone got really upset … I was assuming that the future was looking pretty open because I didn't have a band anymore. There's no way I'm going to get the Tool gig. So I'm sitting there writing music frantically, for my new project … Actually, I wrote the riff of 'Forty Six & 2' in that period."
Listen to the Ernie Ball interview above and to grab tickets for Tool's upcoming North American tour, click here.