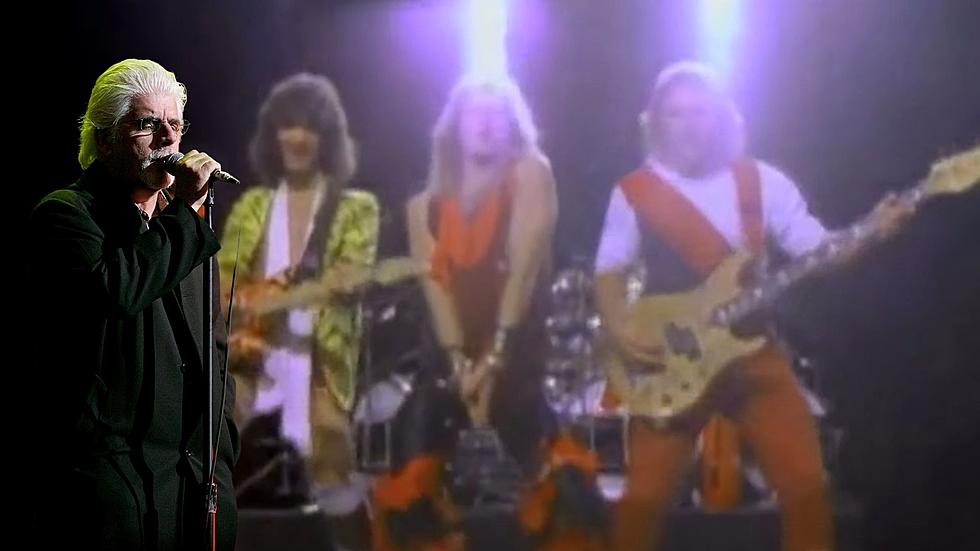 This Hit Van Halen Song Was Co-Written By Michael McDonald
Getty Images / Van Halen via YouTube
After a string of hits with the Doobie Brothers and in the midst of a strong solo career, five-time Grammy Award winner Michael McDonald was everywhere there was to be in the 80s. It turns out, it wasn't just the songs you hear his distinct voice on that were his, but he also had quite a few co-writing credits on songs - one of which belongs to Van Halen.
In Need of A Little Help
The legendary producer Ted Templeman had worked for a while with Michael McDonald during his time with the Doobies, then Templeman produced McDonald's 1982 solo debut If That's What It Takes, as well as the next episode, 1985's No Lookin' Back. When Templeman found out Van Halen was struggling with the writing of one of their songs, he knew just who to call.
"Ted Templeman called me up and said, 'Hey, these guys have a track and they need some lyrics, so I mentioned you could do it and they said fine, so why don't you come down?'" McDonald told Ultimate Classic Rock. "He sent me the track, and I got some ideas going so I'd have something when I got to the studio."
Swearing the experience "wasn't exciting," McDonald detailed the whole story to UCR of how he ended up helping to write Van Halen's I'll Wait.
"I met David Lee Roth at Ted's office. That was, uh, an interesting experience," McDonald said with a chuckle. "He kinda liked what I had going, so we sat there in the office with the demo playing on a cassette recorder, singing lines and melodies."
After Release
After 1984 was released, the songwriting credits were in a weird place for a few years. McDonald's name appeared on some versions of the album, while not appearing on others. When 1984 was remastered and rereleased McDonald was again listed as a co-writer for I'll Wait. 
"I guess they thought I was Santa Claus, because I had to go chasing them a little bit on that one," he said. "It's probably one of the most-played things I've ever written, just because it's Van Halen. That album sold three or four million copies right away, which was a really big deal at the time."
Helping with some of the 80s biggest artists, like Kenny Logins, Carly Simon, Toto, and many, many more, McDonald remains lowkey about his involvement, almost giving off the vibe of an ordinary guy who just got lucky and was in the right place or knew the right person.
"I think that's true, unfortunately for me," he says. "I have friends who write all the time, and I envy them terribly. I love to write songs, but they don't come easy to me. I spend a lot of time writing really dumb stuff that I have to look at the next day and think, 'God, what was I thinking?' That's my process, is just to go through a lot of dumb stuff and hope that after a lot of hard work, I'll find a good idea," he told UCR.
Read more at Ultimate Classic Rock