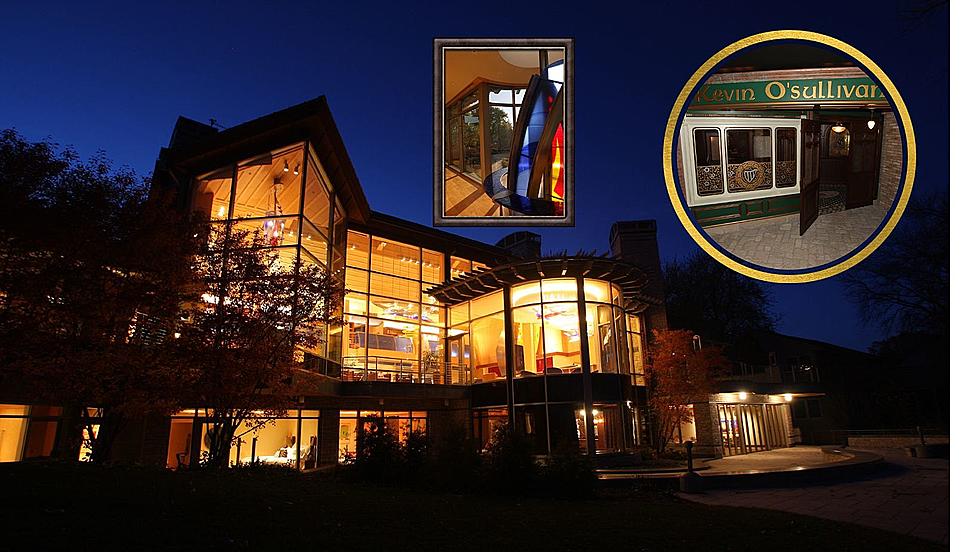 Step Inside the Largest Home in Iowa Worth $12 Million
zillow/canva
So, picture this - you're strolling through the Midwest town of Spirit Lake, Iowa when all of a sudden, you come across a property that looks like it belongs in the Hamptons or Beverly Hills.
I'm talking about Peace Harbor, a grand estate that's more like a luxurious resort than a traditional home. And let me tell you, this place is the epitome of opulence and luxury, but it's got a pretty interesting story too.
History and Making of Peace Harbor
It all started with a dream - a vision of a place that would inspire, bring people together, and create lasting memories. That dream belonged to Tom Bedell, the chairman of Pure Fishing.
In 2002, he decided to make it a reality and assembled a team of architects, designers, and builders to bring his vision to life. And boy, did they deliver! From the intricate woodwork to the luxurious finishes, Peace Harbor is a true masterpiece of architectural design.
Peace Harbor Features
Now, let's get down to the nitty-gritty of this place. Peace Harbor is a whopping 24,876 square feet of pure luxury. It's got everything you could ever want or need, including eight bedrooms, fifteen bathrooms, and six fireplaces.
There's even a caretaker's apartment, an art studio, and a conference room - talk about living like a boss! And don't even get me started on the fully-equipped Irish pub, theater, and workout area. With all these features, it's no wonder that Peace Harbor was listed for $11,900,000.
Inside Peace Harbor
As soon as you step inside Peace Harbor, you're greeted with a sense of grandeur and elegance that's hard to describe. The open floor plan of the main living area is perfect for hosting large events, while the cozy library, billiard room, and intimate bar provide a space to unwind and relax. And let's not forget about the breathtaking views of West Okoboji Lake from the grand staircase. But what really sets this place apart are the little details, like the intricate woodwork and luxurious finishes that are a true feast for the senses.
Although Peace Harbor is no longer on the market, it still serves as a reminder that dreams can become a reality with hard work and dedication. And while most of us may never be able to afford a property like this, we can still appreciate its beauty and the creativity that went into its design. Who knows, maybe one day we'll stumble upon our own version of Peace Harbor and be inspired to dream big and create something truly remarkable.
The Biggest House In Iowa Will Give You Hollywood Vibes
Check out the biggest house in Iowa. It's called Peace Harbor and looks like it should be in Hollywood.
Coolest Store You've Ever Seen is in Eastern Iowa
This eastern Iowa store is the most eclectic place you'll ever experience and you'll find it in Clinton, Iowa. Underground 210
The 10 Best Lakes For Swimming In Iowa
Iowa may only have 34 natural lakes, but there are plenty of lakes for you to enjoy boating, fishing and even cooling off during the summer by going swimming. Here are the 10 best to check out.