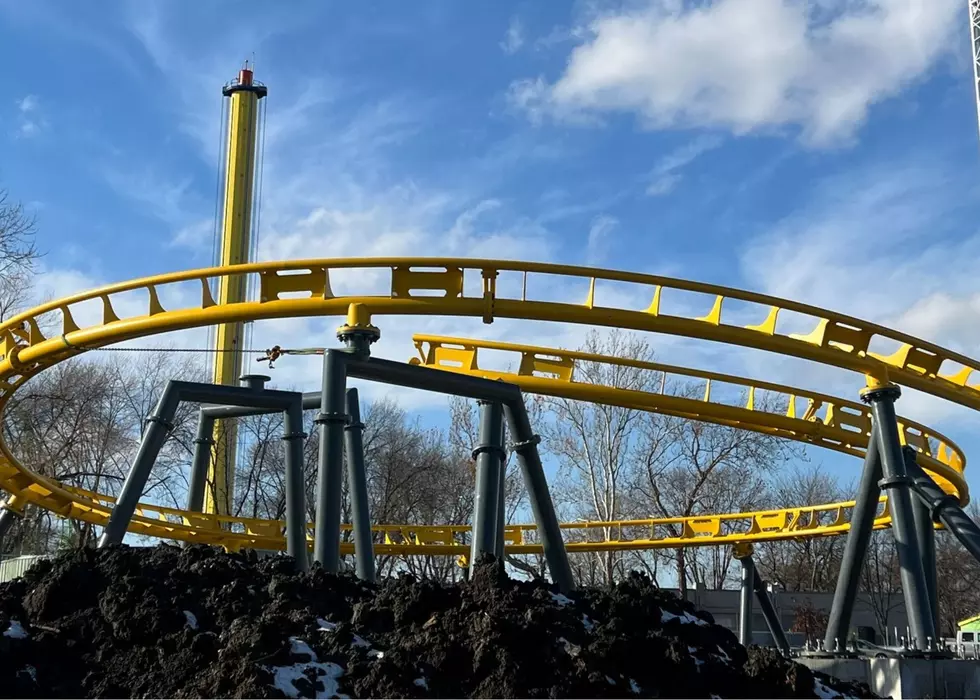 Contractor Dies In Accident While Working On Project At Adventureland
Adventureland Park Facebook
A contractor working at Adventureland has died in an accident.
KCCI reports that the contractor died on Monday, according to the owner of a contractor company that had crews working at Adventureland.
The owner of Illinois-based Sky High Coasters told KCCI that it was his son who died in the accident.
Details are scarce. It has not been made known what exactly happened in the accident.
The owner of Sky High Coasters would not provide further details and the Altoona Police Department says that they're still gathering information on it.
Palace Entertainment, which owns Adventureland, did release a statement about the death, saying:
We are saddened by this tragic accident involving a contractor performing work at Adventureland Resort and we extend our deepest sympathies to his family, friends and coworkers.
Unfortunately, this isn't the first death that Adventureland has encountered in recent years. In 2021, an 11-year-old boy died on one of the park's water rides. Last summer, the family of the boy announced that they are suing Adventureland.
Adventureland first opened it's doors in 1974 but Palace Entertainment took over the park beginning in the 2022 season. In August, they announced the addition of a new junior rollercoaster and a new water log ride as part of the park's new Viking-themed area that would be open for the first time this year.
As for this year, there's no word yet on when Adventureland will open up for the 2023 season but you can keep up with the latest from Adventureland on their Facebook page.
100 Interesting Facts About The Quad Cities You May Or May Not Know
The Quad Cities is filled with a very rich history. From inventions to crossing the Mississippi River, to American Presidents and Walt Disney, there are many facts about the Quad Cities that many people do not know. While there are many more stories and facts to share about the Quad Cities, you'll find in these 100 facts that all roads, somehow, lead back to the Quad Cities.
Is This Available Garner, IA Home Actually Willy Wonka's House? You Decide
Various 70's style remodels make this home in Garner a different one.