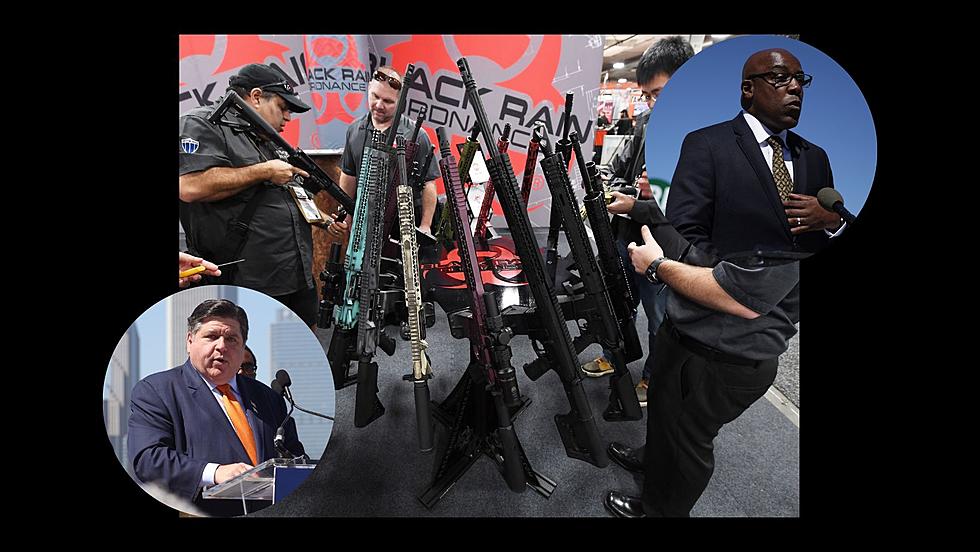 Illinois is the 8th State to Ban Specific Gun Advertising
Credit: Getty Images
Illinois is taking steps to address gun violence by targeting gun advertisements aimed at children. According to House Bill 218, which is expected to be signed into law by Governor JB Pritzker, marketing practices that encourage minors to unlawfully purchase or possess firearms would be curtailed. The bill will prohibit gun manufacturers from advertising, promoting, or designing firearm-related products in a manner that appears to support or encourage individuals under 18 years of age to engage in such activities.
The legislation is set to restrict manufacturers from promoting "unlawful paramilitary or private militia activities through their marketing efforts." Illinois Attorney General Kwame Raoul highlighted instances of youth-targeted advertising, citing the example of the JR-15 rifle, a smaller version of the AR-15, promoted with the tagline "Get 'em One Like Yours."
Critics argue the bill encroaches upon both the First Amendment rights of free speech and the Second Amendment right to bear arms. The National Shooting Sports Foundation (NSSF) contends that gun manufacturers, unlike other industries, produce constitutionally-protected products, and shouldn't be held to the same advertising standards.
The NSSF's spokesperson, Mark Oliva, expressed concerns about the potential implications for constitutional rights, asserting that the legislation essentially infringes on Second Amendment rights by limiting First Amendment rights.
Violations of the new law could result in a fine of $50,000 and the possibility of a court-ordered injunction. The state's initiative to regulate firearm-related advertising underscores a broader effort to address gun violence, in an attempt to protect minors from potentially harmful messaging. While proponents emphasize the importance of safeguarding youth and reducing gun violence, opponents raise concerns about the balance between constitutional rights and public safety. To read the bill in its entirety follow this link.
States with the most registered hunters
Stacker
analyzed data from the U.S. Fish and Wildlife Service to determine which states have the most registered hunters. Read on to see how your state ranks on Stacker's list.