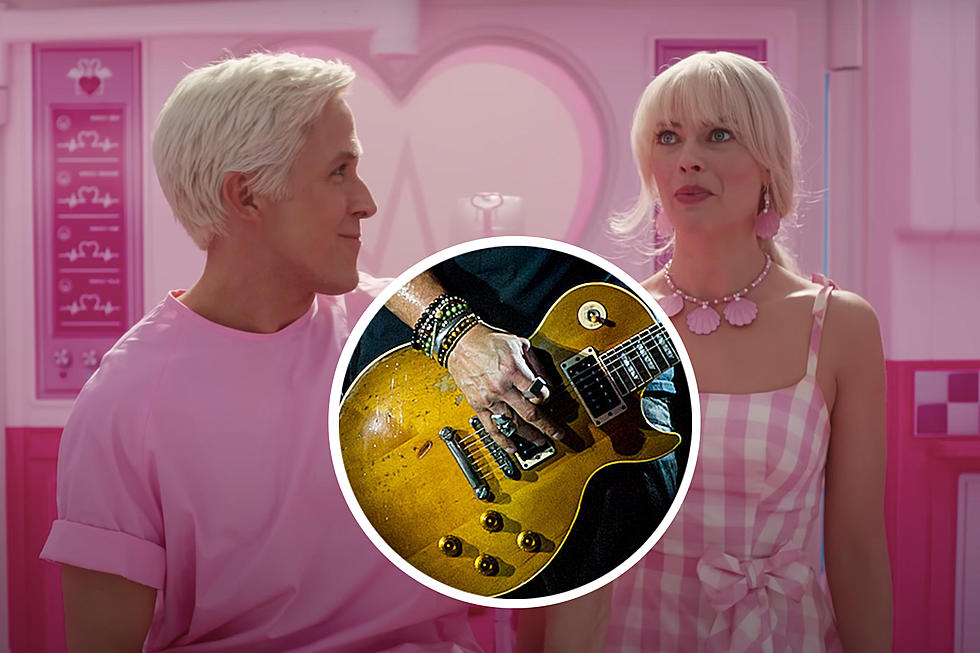 The 'Barbie' Movie Soundtrack Features Surprise Contributions From Rock Stars
YouTube - Warner Bros. Pictures / Marc Grimwade, Getty Images
The upcoming Barbie movie is one of the most buzz-worthy subjects in pop culture right now, and it's even crept its way into our world. The film's soundtrack features surprise contributions from a couple of rock stars, and now we can't wait to hear it.
It was revealed over the weekend that legendary Guns N' Roses guitarist Slash is one of the musicians who plays on the soundtrack, specifically on a song called "I'm Just Ken." Actor Ryan Gosling, who also portrays Ken in the movie, sings on the track, making it one of the most unexpected Slash collaborations in music history. The appearance was coordinated by producer Mark Ronson, who worked on the film's soundtrack and is apparently a big fan of the guitarist.
"Slash is my hero. I grew up, I was in what, 7th grade when Appetite for Destruction came out. He's my all-time hero, I had pictures of Slash all over my wall," Ronson told Variety (see below). "So when we were getting it, this song [was] being done, I was like, It never hurts to ask. It seemed like such a long shot, but I sent him the song and he's like, 'This is a good song.' I don't know Slash that well, before this, and he was like, 'Cool, I'll play on it.' He was so cool, and he killed it."
Apparently the guitarist plays a solo in the song — but there are solos laced throughout the film that were performed by another household name in rock, too.
The rocker shared in a new Instagram post that he attended the premiere for the film last night (July 9) because he's on the soundtrack.
"My buddy Mark Ronson hit me up earlier this year needing my 'mammoth guitar sound' and I happily obliged. Honored for the opportunity to contribute some guitar playing throughout this hilarious/surreal/heartfelt movie," Van Halen wrote in the caption.
READ MORE: Wolfgang Van Halen on Backing Tracks - 'You Should Be Able to Play Your S--t'
"If anyone is curious about specifics, I have a lot of textural stuff throughout the film with two major spots where I do some soloing. One in particular is pretty cool because it's the big song that Ryan Gosling sings and Slash plays on it as well! There's a specific moment in this song that's only in the movie where I've got this fun solo with some tapping and stuff lol. Such a cool opportunity. Honored to be a part of it," he clarified in the comments.
Hear a clip from "I'm Just Ken" below. Barbie comes out July 21.
23 Actors Who Transformed Into Real-life Rockstars for Movies