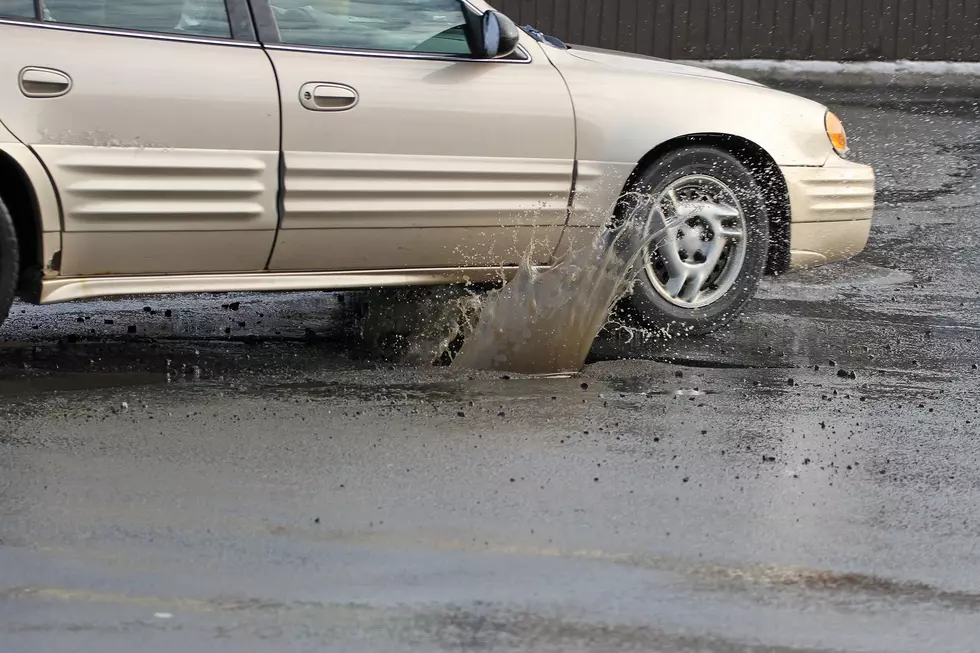 It's Pothole Season – Time To Win New Tires & Alignment
kozmoat98
It was a brutal winter on, well everything.  And while it's great that spring is bringing us warmer temps and melting snow, we all know it's a different kind of season as well.  Pothole season.
The potholes in the Quad Cities are terrible. Extremely cold temps, snow, ice, salt, water and the plows really beat up the roads. Those beat up roads can do serious damage to your vehicle.

In case you were wondering how pothole develops, according to the Davenport Public Works Pothole Program page, potholes develop over time because the foundation upon where paved surfaces are laid becomes weakened, which mainly happens due erosion from water infiltration below the paved surface. That erosion further weakens with the expansion and contraction that occurs below the surface during freeze/thaw cycles.
It's great that you can report potholes to the city for repair, but of course that is usually after your car hits the pothole and is ruined.
Well this is where our friends from Olderog Tire come in!  After your tires and alignment are completely destroyed after a Quad Cities spring, let Olderog Tire & Performance get your car running smooth again.
Register below to win a new set of tires and alignment for your vehicle!  (up to $750)
10 Dumb Laws In Iowa