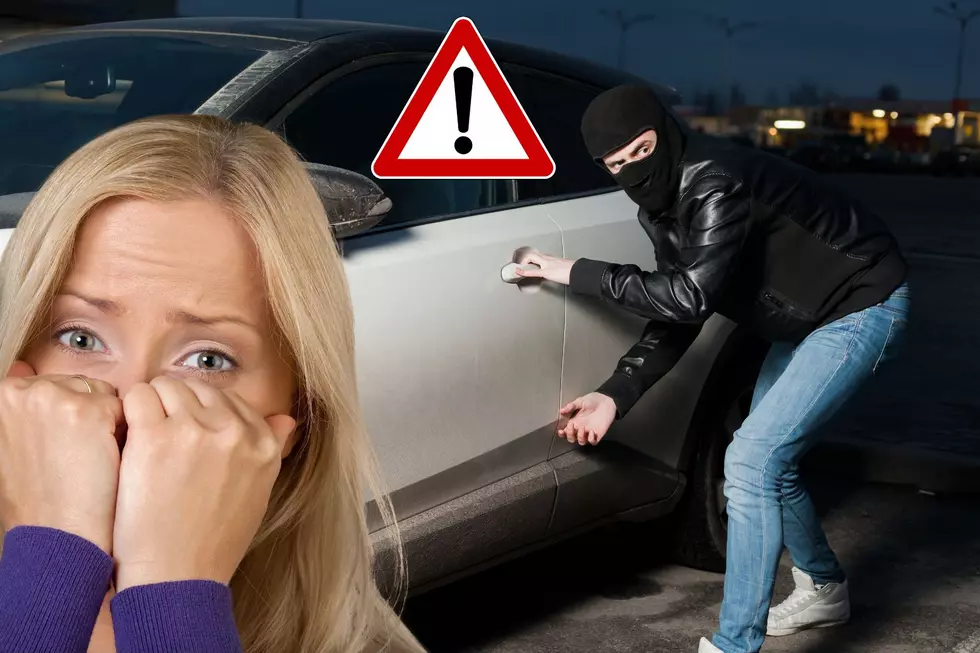 Illinois Drivers Be Aware of This Scheme Being Used in Carjacking's
Canva
Law enforcement is alerting the community about new tactics thieves are using to steal your vehicle while your guard is down and you're least expecting it.
This past weekend, there were two separate carjacking incidents that Rockford Police believe may be related and letting the public know some tips to stay safe.
According to the RPD press release, sometime on Saturday (2/4) an adult woman was traveling with her two young children when a motorist struck the back of her vehicle. When the individual got out of their vehicle wearing a mask, the woman whose vehicle was rear-ended feared for her safety and fled the scene.
Later on Saturday evening at approximately 7:30 pm, a Rockford Police officer was assisting a motorist on Ethel Avenue when a man flagged the officer down to let him know about a carjacking he had just been involved with.
According to the press release, the man who was carjacked told Rockford PD that he had been driving on Prospect Street with two teenagers when his vehicle was rear-ended.
The vehicle that struck his bumper then "backed up, pulled up along the side of his vehicle, and then backed up again and parked behind him," according to the press release.
The man who was struck says he got out to look at any damage on his vehicle and that's when an occupant from the other vehicle jumped out with a gun and told him "don't move or I'll kill you." The suspect then drove off with his vehicle.
Here's a description of the suspect, according to the Rockford Police Department:
black male, dark clothing, mask, average height and weight, possibly early 20's, driving a maroon sedan with temporary plates.
In light of these events, the Rockford Police Department suggests these tips to stay safe if you're involved in a minor "fender bender."
Call an officer to the scene immediately
Continue to a safe, well-lit area, such as a service station, police or fire station, to exchange insurance information.
Stay in your car with the door locked. Do not exit your vehicle.
Call 911 immediately.
If you can, write down the make, model, and license plate number of the vehicle that hit you, and note the driver's description.
If the vehicle leaves, note in which direction it traveled.
Note anything unique about the vehicle like if it had a cracked windshield, missing hubcaps, bumper stickers or had missing or broken side mirrors.
25 True Crime Locations: What Do They Look Like Today?
Below, find out where 25 of the most infamous crimes in history took place — and what the locations are used for today. (If they've been left standing.)