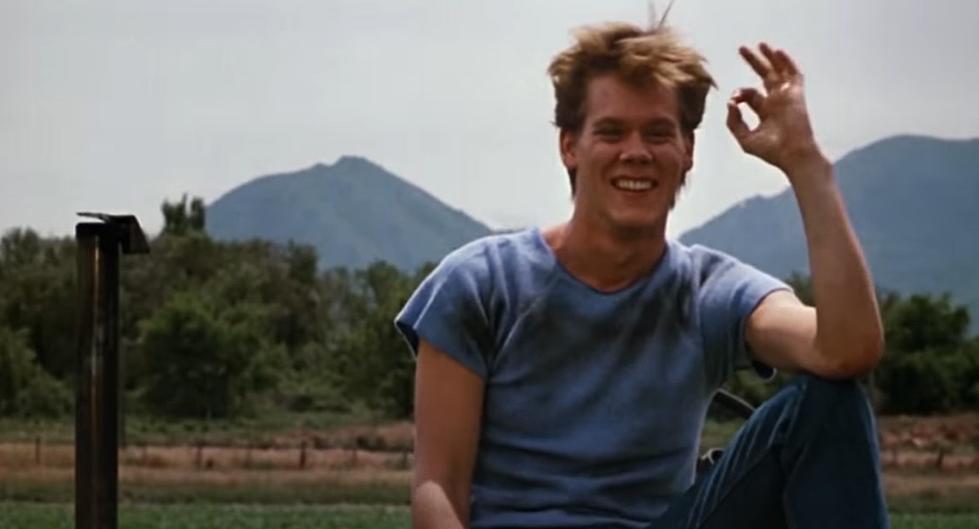 Iconic 80s And 90s Actor Will Appear In Iowa This Fall [WATCH]
YouTube via Rotten Tomatoes Classic Trailers
Stop me if you've heard this movie plot before. A handsome leading man visits a small, Midwest town bringing his own brand of music with him. Will the locals support his act, or rise up against this Hollywood outsider? This isn't some half-baked sequel to Footloose, but it does have to do with the movie's star.
That star would be actor Kevin Bacon. While his first big acting job was the historic movie Animal House, it would be the film Footloose in 1984 that would go on to make Bacon a household name. The movie was required viewing for anyone who grew up in the 80s, or that had a father who was a preacher!
After Bacon got done dancing his way into our hearts in Footloose, he went on to star in some of the biggest movies of the 1990s. Tremors, JFK, A Few Good Men, Apollo 13, and Mystic River to name a few. He has won Critic's Choice Awards, Golden Globes, and a Screen Actor's Guild Award during his amazing acting career. But it isn't a new movie that will bring Kevin Bacon back to Iowa this fall. It is his other passion. Music.
In 1995 Kevin and his brother Michael formed a band called The Bacon Brothers. The brothers have recorded and released seven albums and gone on numerous tours. They'll be hitting the road again in 2023 and have an Iowa stop on their itinerary!
You can see Kevin Bacon, the singer, in Iowa on Saturday, November 11th. You can order tickets to see The Bacon Brothers HERE. It should be a fun show...but I wouldn't ask them to play Footloose if I were you.

LOOK: The Most Famous Actor Born Every Year
Celebrity Couples Who Secretly Got Married