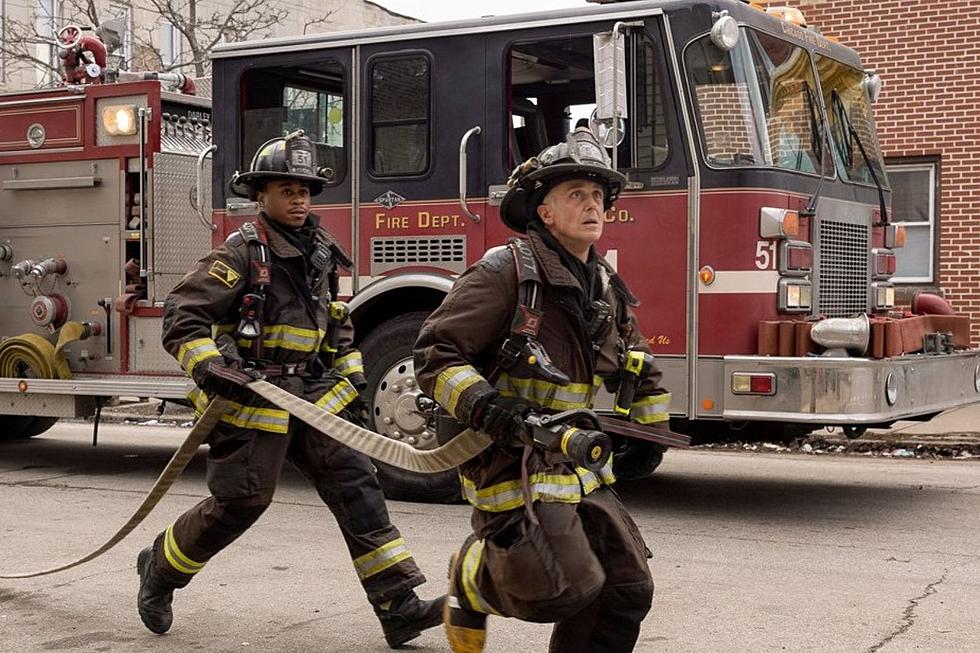 Hit TV Show Issues Casting Call for Lots of Illinois Extras Next Week
NBC/One Chicago via Facebook
Hit Chicago TV Show Needs Lots of Illinois Extras For Filming Next Week
Calling all men, women, teens, and babies living in Illinois, if you have some free time next week, YOU could be an extra on the hit TV show 'Chicago Fire'.
Your Time to Shine on 'Chicago Fire'
Being on TV, or witnessing how it is created is always a cool experience, but it can be slightly nerve-wracking when the pressure to perform turns on.
What if I told you that there are several ways you can be a part of a massively popular television show filming next week in Illinois without the pressure of learning dialogue and nailing your lines?
It's simple to do...just apply to be an extra on 'Chicago Fire'!
Chicago Fire Extras is a group that handles the hiring of extras for not only 'Chicago Fire' but 'Chicago Med' and 'Chicago PD' as well. When the current seasons of those shows are filming, they constantly post casting calls for extras, and next week is no exception!
While some of next week's casting call do require a certain "look", these roles are NON-SPEAKING so no previous acting skills are required. You just need to have a full day free to be a part of the show and apply for the gig ahead of time.
Here are a few of the casting calls issued for next week starting Monday, April 17 through Friday, April 21, 2023...
I don't know about you, but it sounds to me like a few of those casting calls are looking for some doppelgangers for popular 'Chicago Fire' characters like "Mouch" and "Hermann". (Wouldn't that be cool?!?)
How to Apply to Be a 'Chicago Fire' Extra
The application process for being a 'Chicago Fire' extra is pretty easy and isn't very time-consuming, but it is important that you get it submitted ASAP. The quicker you send an email to 11extra101@gmail.com with the required info like your personal stats, picture, etc., the more likely you are to be chosen for the show.
There are a couple of important things you need to remember to do before submitting your application:
Pay close attention to the ages, gender, and/or ethnicity the specific scene requires.
Include the correct description listed for the scene you are applying for in the subject line of your email.
Good luck, and I can't wait to watch you on one of my favorite TV shows soon!
Did You Know Only 13 People From Illinois Have Won an Acting Oscar?
Illinois ranks behind New York and California having the most actors with Oscar wins in the four major acting categories. Here's the list.
40 Famous Actresses You Probably Didn't Know Were Born in Illinois
From guest-starring roles to Academy Award winners, Illinois has its fair share of famed actresses.