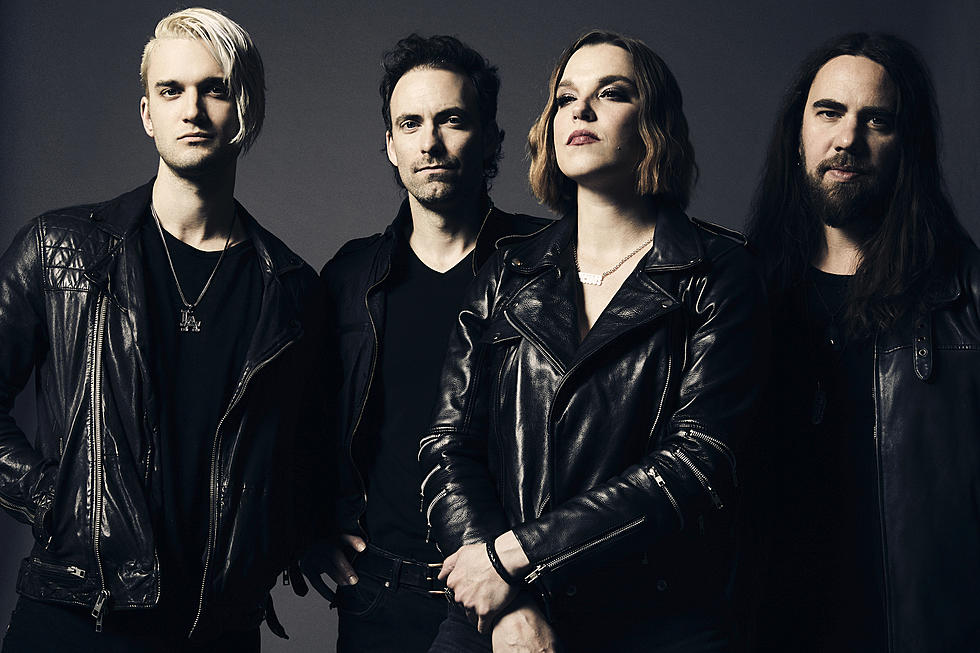 Halestorm To Rock Eastern Iowa For Another Awesome Show This Summer
Jimmy Fontaine
If you are looking to rock your summer away there is no shortage of concerts, venues, and cities in Iowa and Illinois that will do it for you.
The Q Casino Backwaters Stage calendar keeps filling up.  Last week we announced that Volbeat was playing in Dubuque.  Now, on the same stage a month later they will rock again with Halestorm.
Tickets for Halestorm go on sale Friday, April 21 right here.
Halestorm
Halestorm is led by powerful frontwoman Lzzy Hale along with her brother Arejay Hale who have been performing together since they were 10 and 13 years old.  The siblings were then joined by Joe Hottinger and Josh Smith in 2005 and 4 years later the band would put out their first studio album "Halestorm".
Since then, the band would produce 6 number one hits, win a Grammy, and see their second album go platinum.

Most recently, the band released Back From The Dead, their fifth full-length studio album. Rolling Stone called the title track "a biting but cathartic howler about overcoming all obstacles,".  Associated Press said the album "will definitely be in the running for best hard rock/metal album of the year."
Halestorm's music has surpassed a billion streams, and the band has earned a reputation as a powerful live music force, headlining sold-out shows and topping festival bills around the world, and sharing the stage with icons including Heaven & Hell, Alice Cooper, and Joan Jett.
As of now, no opener has been announced.  But if you want to rock with Halestorm Saturday, August 12 at the Q Casino Back Waters stage, you can get your tickets here.
Eastern Iowa Home For Sale Has Amazing River Views & Man Cave
A home in Eastern Iowa that's for sale could be the ultimate summer paradise. The home is nestled in the bluffs along the Mississippi River in Clinton, IA. It has 4 bedrooms, 2.5 baths, a couple of fireplaces, and a man cave that will help improve your golf game. Take a look inside this beautiful home being shown by
Joy Jensen with Gateway Realty Group.
Coolest Store You've Ever Seen is in Eastern Iowa
This eastern Iowa store is the most eclectic place you'll ever experience and you'll find it in Clinton, Iowa. Underground 210