Guy Turns His Cubicle into Rustic Cabin. Cute. How About a Custom Recording Booth?
Binnerstam
If you've ever worked in a cubicle, you know how bland and boring it can be.  There's nothing "inspiring" about working in a 3 walled room that looks the same as your other co-workers.   Sure, you hang up pictures of your wife and kids and maybe your favorite sports team...but it's still the same cubicle as the 11 surrounding you.
A guy who works at "Simple Modern", a water bottle company, asked if he could decorate his cubicle.  When they said "yes" they didn't expect what he did.  A full blown cabin motif complete with a fireplace, mountain range and moose head.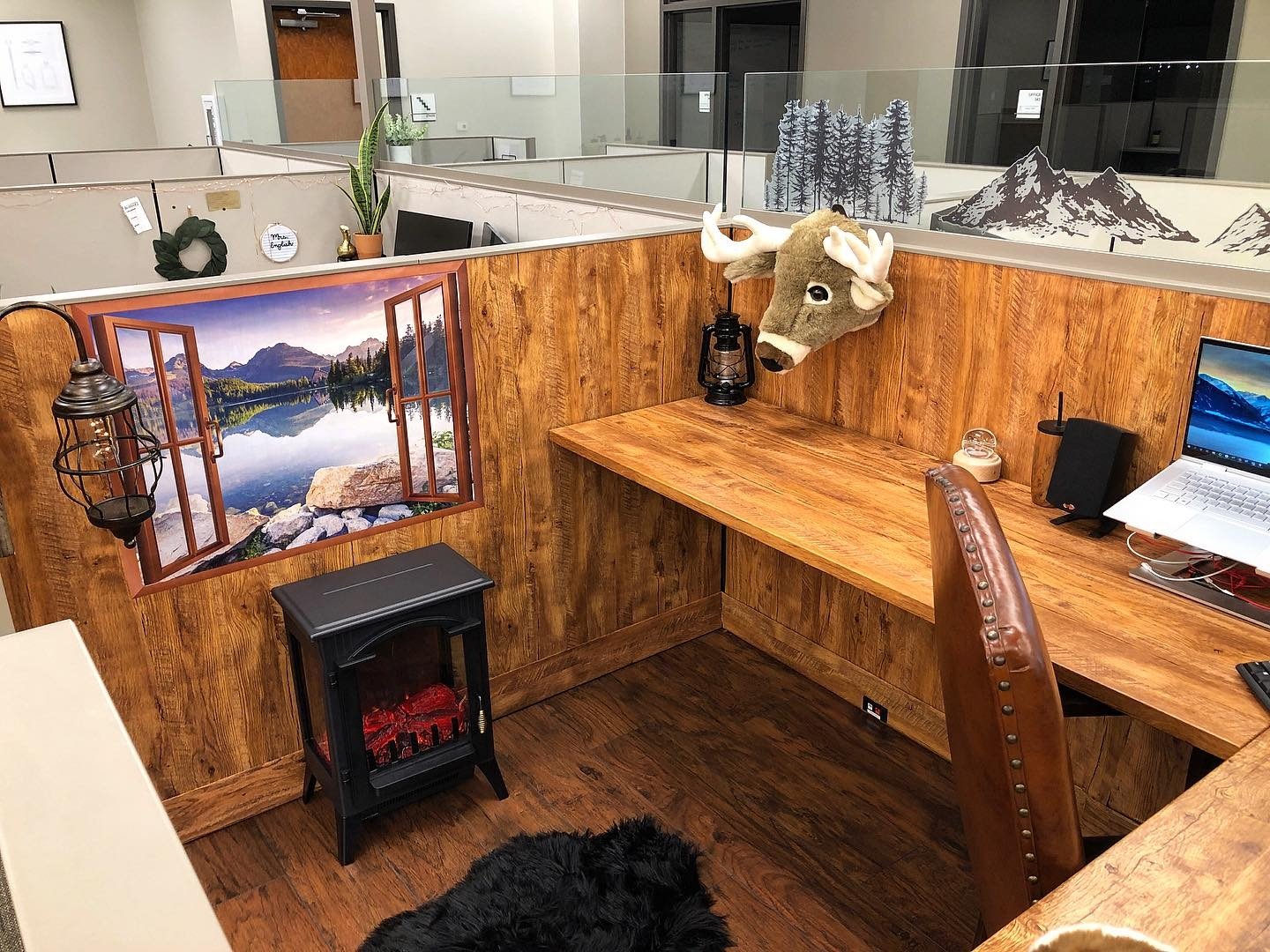 "Simple Modern will be instituting a workspace personalization and decoration budget for each employee. Excited to see what each team member comes up with!"

 
Now, I don't know about moose heads or mountain ranges.  I'm sure it's fun to come to work and see something you put together yourself.  In fact, I know it is.
I don't have any decorations (like, at all) but the custom piece I have in my office is pretty great.  Tailored Living put this recording booth together for me.  It's got a space up top for my processor, the acoustically treated mic area, a place for a record player but since someone stole it it's now where I keep my beer glasses for my "What's Tappening" segment, and the reel to reel on the bottom.  It's more of a conversation piece, but still works for those rare projects that need transferred onto digital.
But sure...your little moose head is neat.
Quad Cities Live Music Venues That Aren't Live Music Venues Anymore
Nostalgia Alert!.
We've compiled a quick list (by no means comprehensive) of venues in the Quad Cities that are no longer music venues but to us will ALWAYS hold a special place were we saw some great shows and made some incredible memories.
To many of us the live music scene wasn't just a concert here & there. It was an every weekend affair. And it didn't matter if it was a touring band or your buddy's band. We were going to be there with a beer in hand and scream along with guitars that were way too loud in a room that was improperly treated acoustically and make some bad decisions.
Craft Breweries in the Quad Cities Area
We're very lucky to live in an area with such an amazing, thriving "craft beer scene". You'll be able to find everything you could want.
Not sure what you want? That's ok. The bartenders at these establishments are very well versed and can guide you through a wonderland of Ales and Lagers.
From "coffee infused" to "riff infused".
From "pale ales" to "peanut butter porters".
Fruity, Sour, Hoppy, Malty, Crisp, Crushable beers in all shapes and sizes.
Crowlers, Growlers, Cans & Kegs...the Quad Cities Craft Beer scene has it all.
And of course...a great beer isn't complete unless it's paired with some amazing food. Whether it's made in the breweries kitchen or in the food truck in the parking lot...brewers know that people love food with their beer.
Take a look at the 19 Quad Cities Area craft breweries!