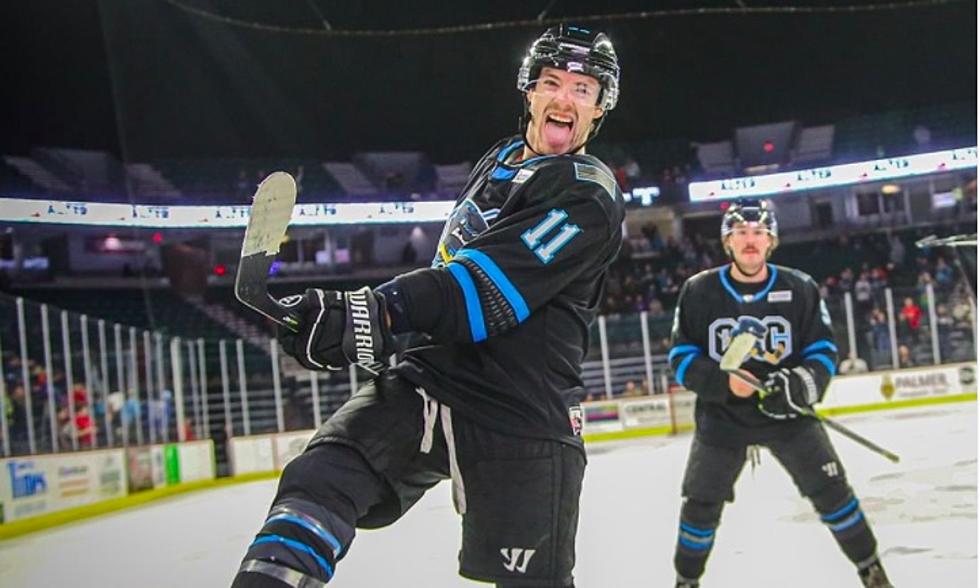 Final Home Game of Quad City Storm's Regular Season This Weekend
Quad City Storm Instagram @qcstorm
The LAST home game of the season for the Quad City Storm Professional Hockey Team is THIS Saturday, March 26th, starting at 7:10 PM at the TaxSlayer Center, Moline IL.
Quad City Storm Hockey posted on their website, "Join us for the final game of the regular season as we say thank you to you, the fans, and raise money for Birdies for Charity!" There's no better way to end a home game than against your arch-rival, the Peoria Rivermen. This is sure to be an intense game!
There is good news and bad news. The bad news, the season is coming to an end. The good news is the Storm clinched a playoff spot in the 2022 Presidents Cup Playoffs!
The Quad City Storm started off the season with a 2nd place ranking out of 11 teams. For months they were trailing right behind Huntsville which still claims the #1 spot. As of now, the Storm is ranked #5. Saturday will be the Storm's 52nd game of the season.
Current Quad City Storm Stats: 66 Total Points, 29 Wins, 14 Losses, 961 Penality Minutes, 174 Goals Scored with a Shooting Percentage of 0.647.
The more loud and cheery fans, the better the game will be! Fans and staff surely want to see this Storm flag being waved around at the end of the game!
The theme of Saturday's game is Birdies for Charity night, presented by John Deere. John Deere explains, "The program is designed to give participating 501(c)3 organizations the opportunity to generate contributions through one-time flat donations or pledges based on the number of birdies made by PGA TOUR players throughout the John Deere Classic." Charities receive 100% of all donations.
If you've never experienced a Storm game, NOW IS YOUR CHANCE! Here is a highlight video from the 2019-2020 season, this is what you have been missing.
Buy Your Tickets Here: Ticket Master
Delizioso! You Can Now Visit QC's Tastiest Sicilian Restaurant
Mio Russo Sicilian Bar + Table has opened its doors in Bettendorf. The sights and smells (and reasonable prices!) of the food make it impossible to resist!