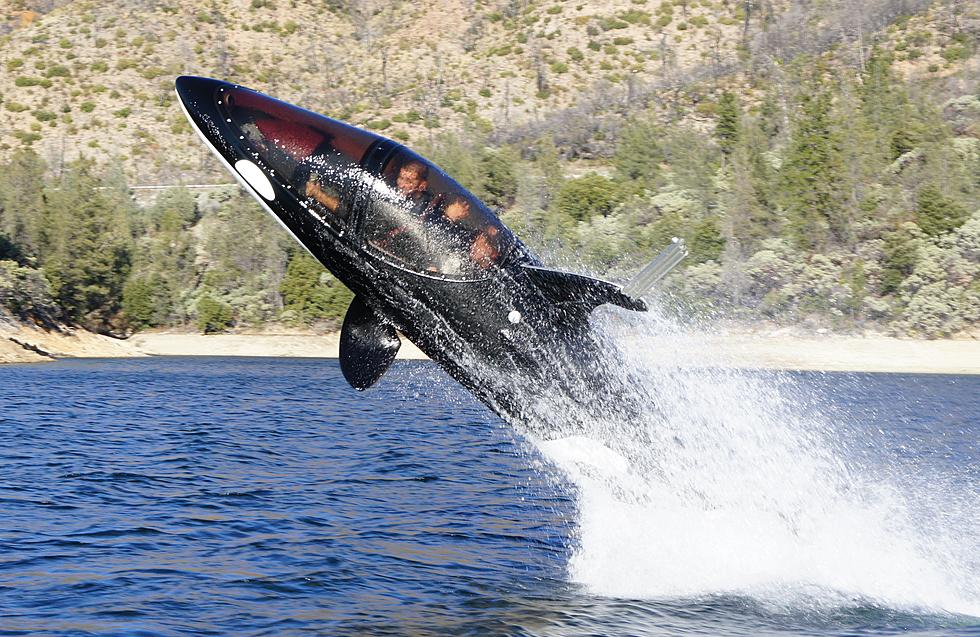 Dear Iowa, We Need a Dolphin Jet-Ski-Submarine Attraction
Seabreacher
vI saw this video the other day of a new(ish) semi-submersible submarine jet ski type hing called "Seabreacher."
It's essentially modeled after dolphins, to give you the experience of a dolphin. You can go underwater, jump out of the water, do barrel rolls, and everything in between.
For the low price of $65,000, you can own one of these. The better option, however is what I'm seeing from a business standpoint here.
The things dive about 6 feet deep, travel at speeds of 50mph+, and you can jump straight up out of the water while doing a sick barrel roll. What more could you want?
Most experiences advertise jumps as high as 20 feet.
As I look around the internet, there's places along the ocean that sell these "experiences" with a Seabreacher, for the low price of $1,650.
You can make up for the upfront cost and pay off your new toy in a season, plus get your own use out of it. It's not like we don't have any water around here that'd be able to afford to have these things on it. Between the Mississippi, the Rock River and all of the lakes around here, there's plenty of options for locations.
When you go to build your fleet of Seabreachers, they give you "hundreds of interior options", for whatever color scheme you want. Plus, you get a phone mount, and a screen display to see the mounted camera's view.
Let's get someone on this. Call your rich friend and have him fund the startup for this, or just buy one for themselves so I can try this out.

Quad Cities $1.25M Manson With Basketball Court, Theater For Sale
A home in the Quad Cities has gone on the market and it is worth every penny. This gorgeous LeClaire, IA mansion is selling for $1.25 million and it features a basketball court, home theater, two full kitchens, and so much more. Let's take a look inside.