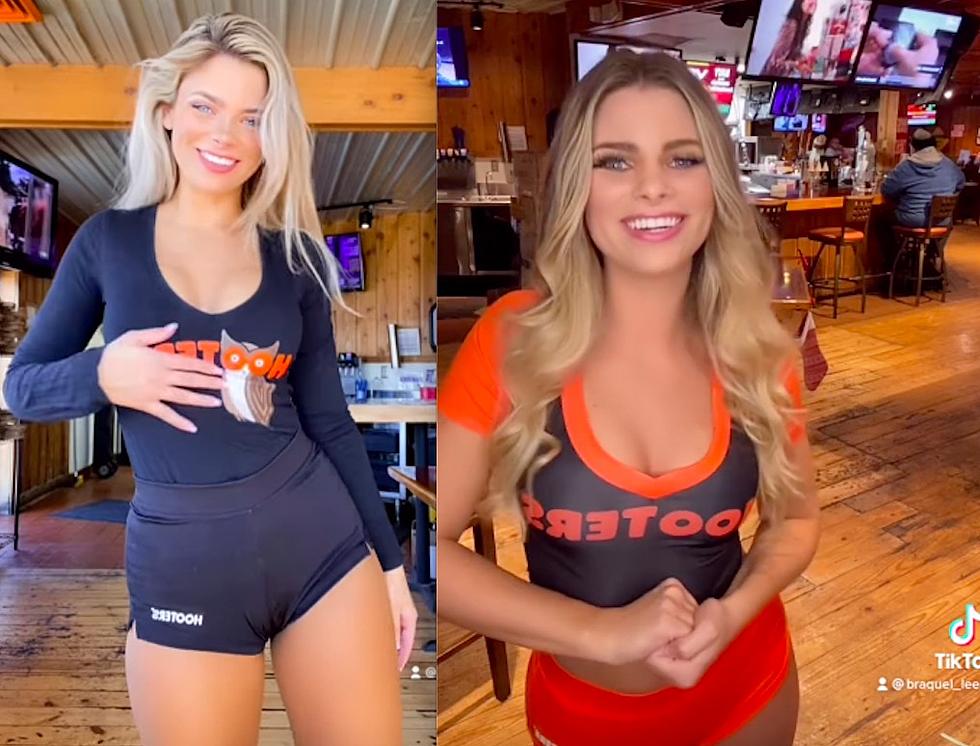 Davenport Hooters Girl up for Miss Hooters International
Tiktok @braquel_leeper
VOTE FOR BRAQUEL LEEPER!
This year marks the 25th annual Miss Hooters Pageant. The 2022 Miss Hooters Road to Lake Tahoe needs you to cast your vote for your favorite Hooters Girl.
Hooters' website says, "We can't crown a winner without you! The countdown to the biggest week in the Hooters universe has started, and you've got a seat at the judge's table. Your vote helps decide which Hooters Girls will advance to the final showdown in Lake Tahoe!"
Obviously, we want to represent the Quad CIties by voting for Braquel L from Davenport Iowa!
Here is Braquel's bio from the voting website:
"I've been a Hooters Girl for over three years in Davenport, Iowa. I joined Hooters to make friends when I moved up here and I've made countless life long friends since then. I am a mother to a five year old who lovingly calls Hooters the "Owl Store." I am a realtor in Chicago with big plans to take over the market! In my free time, I love spending time with my daughter and flipping houses."
Not only can you vote for Braquel, but you can also follow her on Instagram and possibly see her at the Davenport Hooters.
You can vote up to 5 times every day through April 23rd. ONLY A FEW DAYS LEFT TO VOTE!
Vote for Braquel 5 times, or spread the love around to your favorite 5 Hooters girls.
Vote for Braquel L at Hooters.com
Visit the Davenport Hooters at this location: 110 E Kimberly Rd, Davenport, IA 52806
This Eastern Iowa Mansion For Sale Looks Like A Modern-Day Palace Inside
If you've ever wanted to live in a home that makes you feel like royalty, the mansion for sale at 2310 Lake Ridge Place Ne in North Liberty, IA will give you those feels. The house is priced just under $3 million and it is a mansion fit for Iowa royalty, whatever that is.