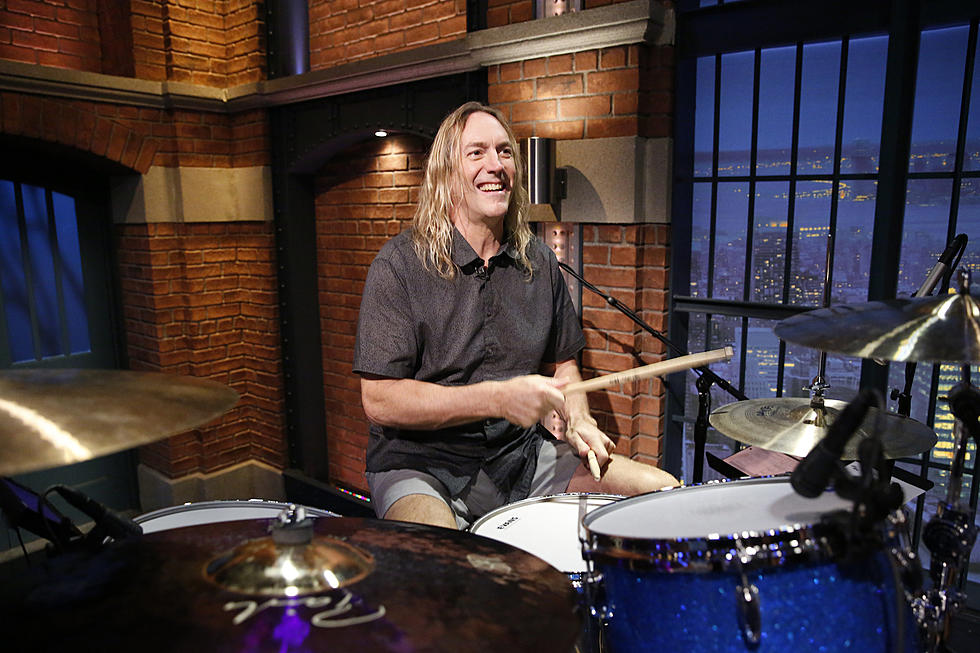 Danny Carey Understands the Intense 'Curiosity' of Tool's Fanbase
NBC, Getty Images
Tool's fanbase is...dedicated, to say the least. They know every song, every lyric and even the Fibonacci sequence all too well. Drummer Danny Carey says he understands it, though, and that "curiosity" is something he experienced himself when he was younger.
Tool are known for their mysterious aesthetic — frontman Maynard James Keenan always has some eccentric outfit on while he performs, they aren't very active in the public eye and their music is generally thought-provoking.
"I understand that curiosity — it's what drove me," he told Kerrang! in an episode of their Inside Track podcast. "It drove me mad not being able to know more about Pink Floyd when I was a little kid. But that's the great thing — there was this mystery behind it, and we couldn't find out enough. It made your mind work, it made you seek after it or try to interpret it. It made you envision or imagine what they were doing."
Carey went on to explain how ambiguity is important in music, since people will pick things up in songs and interpret them in different ways based on their own experiences. "So the healthiest thing is not to give it away, or not to take the piss out of it and say, 'Oh, this is this.' Then, what's left? You want people to dig it and discover something about themselves, like standing in front of the Mona Lisa or something."
Tool are currently touring behind their latest album Fear Inoculum, with the next performance taking place tonight (Oct. 29) in Tulsa, Okla. Get tickets here.
The 66 Best Metal + Hard Rock Drummers of All Time