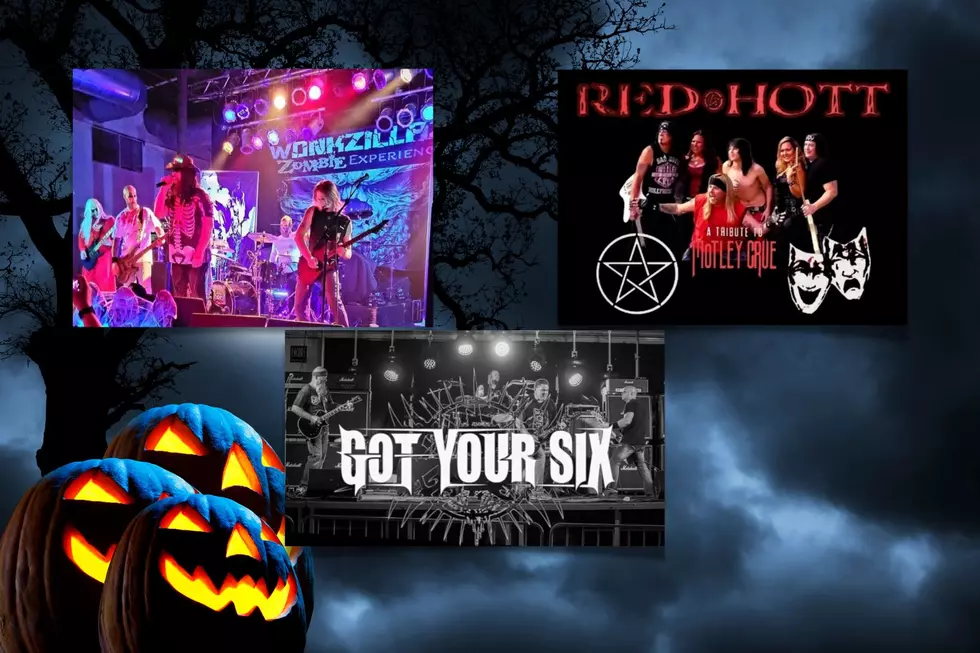 The Creepiest Halloween Concert Is Partying With I-Rock 93.5 at Rascals Live
Halloween Spookshow
Halloween is all about dressing up and getting treats.  This is exactly what we are going to do on October 22 at Rascals Live in Moline with the "Halloween Spookshow and Costume Ball".  Enjoy live music, win prizes, and more surprises.
*Must be present to win
*One entry per person
Three bands dressed as other bands
Not only will you be at Rascals dressed up to win prizes, but the bands will be dressed up as well playing some of your favorite rock.
Opening the night is "Got Your Six".  Playing the rock you know from the 90s and 2000s.
Next up is the Redd Hott Motley Crue Tribute.  Don't really have to explain that one any more than that.
Then your headliner is the perfect way to celebrate the spooky Halloween season with Wonkzilla's Zombie Experience playing all things Rob Zombie and White Zombie.
About all those prizes you can win for dressing up.
You know the costume you have planned this year is the scariest, funniest, or sexiest costume and is guaranteed to make people turn their heads.  So here is a great place to show it off and win something for it.  There will be prizes including:
Trinity of Terror tickets
Judas Priest tickets thanks to Vibrant Arena at The Mark
Shock House VIP tickets
O Tool Custom Tatoo gift card
Obsidian and Sage gift card
Abernathy Vintage gift card
Wake Brewing Company sample beer pack
Lobo's Salsa gift card
Daq Faq gift card
That is a lot of prizes!  So maybe your costume doesn't have to be the best and you can still win something.  But you should still try to be the best!
Even if you don't dress up at all you can still win a guitar thanks to Midwest Monster Fest and Sabyl Tech.
Get your tickets today to save some cash.
Tickets are on sale now right here for just $9.35.  They'll be $15 night of...so save that $5 for an extra drink and get your tickets now.  Doors at 7:00 p.m.  Music at 7:30 p.m.  Costume contest at 11:00 p.m.
See you there!
Ghosts Of The Station
Today we will be looking at three ghost sightings, and the spots they were seen at.
These three "Ghosts" could all be the same one or three different ones. Though I still think the Music video ghost is by far the creepiest. As far as we know that was the only figure we ever
caught on film
, and not just in a picture.
Quad Cities Live Music Venues That Aren't Live Music Venues Anymore
Nostalgia Alert!.
We've compiled a quick list (by no means comprehensive) of venues in the Quad Cities that are no longer music venues but to us will ALWAYS hold a special place were we saw some great shows and made some incredible memories.
To many of us the live music scene wasn't just a concert here & there. It was an every weekend affair. And it didn't matter if it was a touring band or your buddy's band. We were going to be there with a beer in hand and scream along with guitars that were way too loud in a room that was improperly treated acoustically and make some bad decisions.