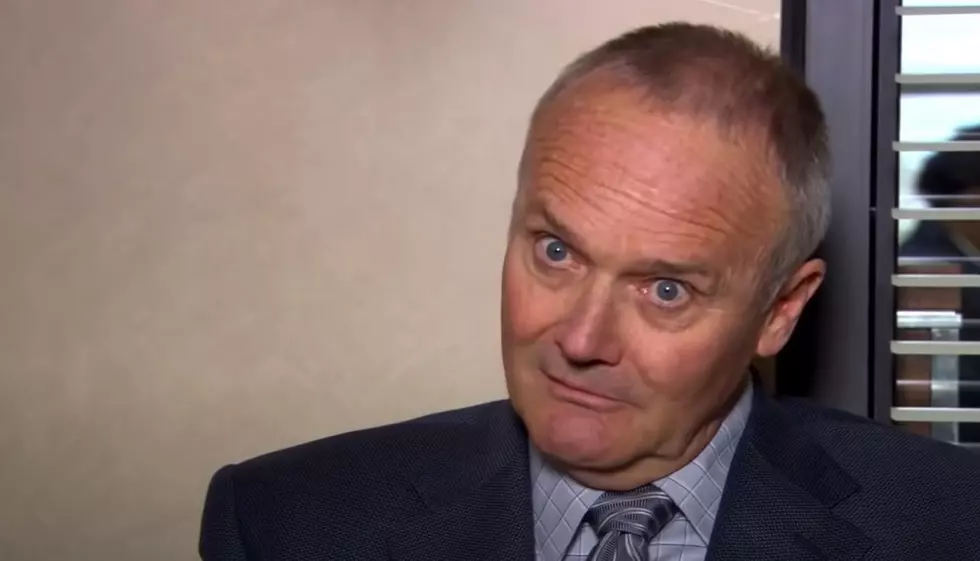 Creed From 'The Office' is Headed to Eastern Iowa
The Office, YouTube
I'm currently in the middle of my millionth re-watch of 'The Office,' and every time I come across the character of Creed, I'm reminded how underrated he is. He may be a secondary character, but his brief appearances and one-liners are some of the most hilarious moments on the show.
The character of Creed Bratton is played by a guy named... Creed Bratton (born William Charles Schneider)! Creed began acting in 1975 and has appeared in a number of TV shows and movies, but he's best known for playing a fictionalized version of himself on NBC's 'The Office.' His bio reads:
"For nearly eight years fans worldwide grew to love him as Dunder Mifflin's quality assurance director who unapologetically forgets the names of his own co-workers, and says bizarre confusing statements on a regular basis."
Not only is Creed a talented actor, but he's also an incredible musician. He played lead guitar for The Grass Roots from 1966 to 1970 and recorded four albums with the band. He's continued making music since then, recording several solo albums. Creed has also made quite a few appearances on the hit podcast Office Ladies, hosted by his co-stars Angela Kinsey (Angela Martin) and Jenna Fischer (Pam Beasley).
79-year-old Creed Bratton will be bringing an "evening of music and comedy" to Eastern Iowa this spring! He will make an appearance at the Mississippi Moon Bar at Diamond Jo Casino in Dubuque on Friday, March 24th at 8 p.m. Tickets run from $25 to $35 and can be purchased online HERE.
How long it takes to binge 'The Office,' 'Game of Thrones,' and 50 other famous TV shows
Iowans Reveal Their First Big Celebrity Crushes
We asked listeners to share their first big celebrity crushes with us, and we got a TON of responses! Here are some of the familiar faces!