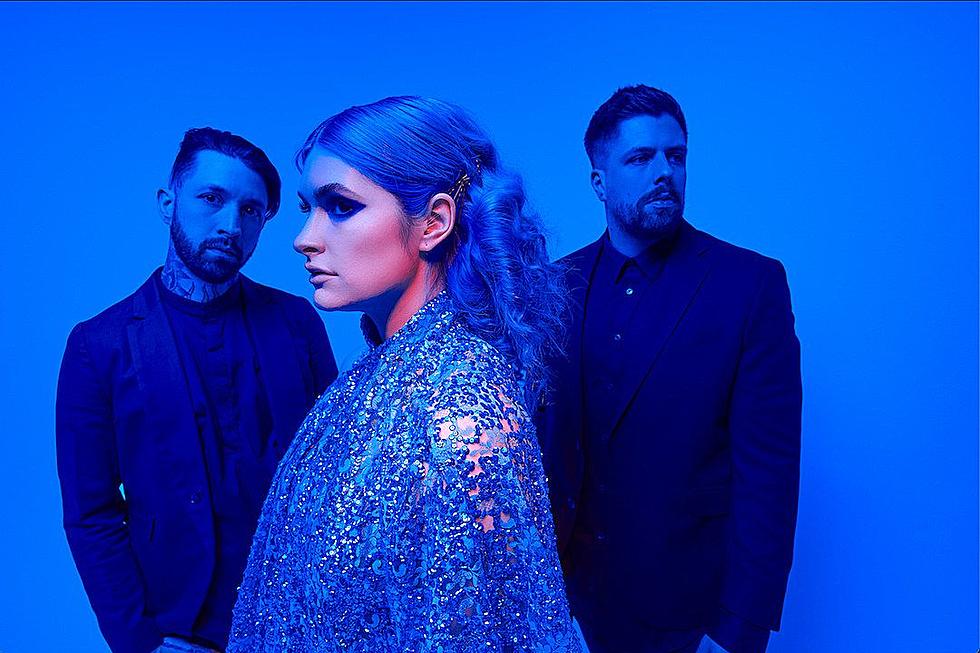 Courtney LaPlante Thinks People Might Hate New Spiritbox Songs
Lindsey Byrnes
Some bands want to continue to make the same album over and over, and others want to evolve as time goes on. It's all based on personal preference, but Spiritbox fall into the latter category, and vocalist Courtney LaPlante thinks that some people "might even hate" the new songs they've been working on.
Spiritbox had been working on their debut album Eternal Blue for several years before it finally came out in September of 2021. So while the material was new to their fans once it was released, it was already old to them, and they've already been looking toward the next chapter. LaPlante and guitarist Mike Stringer confirmed to Kerrang! that they already have eight new songs written.
"As scary as it is, you just have to do what makes you happy, create the music you want to create, and work with the people you want to work with," Stringer acknowledged. "Because the moment you start limiting yourself, the music suffers."
"[The new songs are] really different to the songs on Eternal Blue. I think some people might even hate them. But that makes me excited. I thrive on negativity!" LaPlante added. "We feel really energized playing and recording the new songs. I hope that will translate to those listening. It makes me want to drive around really fast in a car – I don't even have a license, but I'll do it!"
At the end of last year, we named Eternal Blue our 2021 Album of the Year, and both Stringer and LaPlante expressed similar sentiments about being ready to move on even then.
"We've heard [the Eternal Blue songs] thousands of times, and by the time Sept. 17 rolled around, it would be my 2,000th time listening to 'Silk in the Strings,' but it was someone's first," Stringer explained. "So we're gonna spend the next year playing these songs. We're obviously happy to do it, very glad, but the timing and stuff has just made us realize what we want out of the new stuff that we're gonna start making."
"You know what really inspired us this year is Ice Nine Kills, having their second [album] The Silver Scream 2 even just blowing their first big hit out of the water," LaPlante noted. "That was so inspiring to a lot of bands that always fear that you can't do it twice, you can't have a really great response to one record and then have the other one be even better. It's so up and down. So that made me really excited, that was super inspiring to us."
Spiritbox have an upcoming performance at the Welcome to Rockville Festival in Daytona this May, and then will head over to Europe until the end of June before returning to the U.S. for more festival appearances. See all of their scheduled dates on their website.
The 45 Best Rock + Metal Albums of 2021
These are the 2021 albums we couldn't stop listening to.