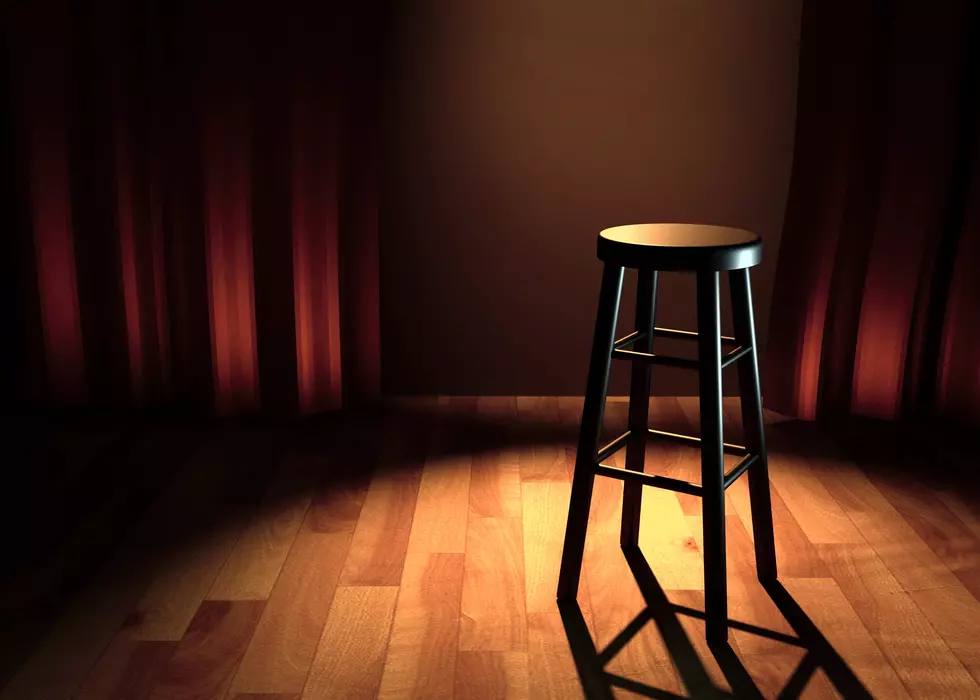 Ready to Laugh? There's a Comedy Event Happening in LeClaire
Getty Images/iStockphoto
If you're in the mood to laugh, a comedy show is the best place to go to get it done. When was the last time you saw a comedian live? It's likely been quite some time since you've seen a live stand up show. It doesn't matter whether you prefer the more raunchy humor of an Anthony Jeselnik or the political satire of Lewis Black; comedy shows can be fun for everyone, because laughter transcends all age groups and political leanings.
There's nothing like heading out to see a comedy show. Whether you're with friends or on a date, it's guaranteed to be an entertaining evening out. Plus, there are few things that are more fun than laughing along with other people at jokes that you would never think up yourself. 
Laugh in LeClaire
This Friday, March 11th 8:00pm you can have a great dinner, enjoy local spirits, beer and wine and enjoy a comedian at the new Mississippi River Distilling Co. Celebration Center!
Hosted by Bobby Ray Bunch, featuring Josh Alton and your headliner is Zach Martina.
Thus far, life has exceeded the expectations of Zach Martina. He certainly never thought some stranger would be reading to find out more about him but here we are. Here's what you need to know – He loves his wife, his daughters are a constant source of inspiration, and his hair is real. Also worth noting - he's not angry, he's just passionate about the inane topics he chooses to ponder. HE'S NOT SCREAMING; HE'S MAKING SURE YOU HEAR HIM!!!
Best "Irish Pubs" to Celebrate St. Paddy's in the Quad Cities
In alphabetical order...here are the best "Irish Pubs" to celebrate St. Paddy's Day in the Quad Cities...
Let's drink up!
What The Quad Cities Did For Fun in the 90's
Many times over the years, I'll be talking with friends about years gone by and I'll say "take me back".
Every generation goes through this, I assume. Looking back at a more simple time where responsibilities haven't set in and life seems fun. Opportunities are endless.
Let's go back to the 1990's to Wacky Waters, 50 Cent Beer night and revisit Mallards Mania!