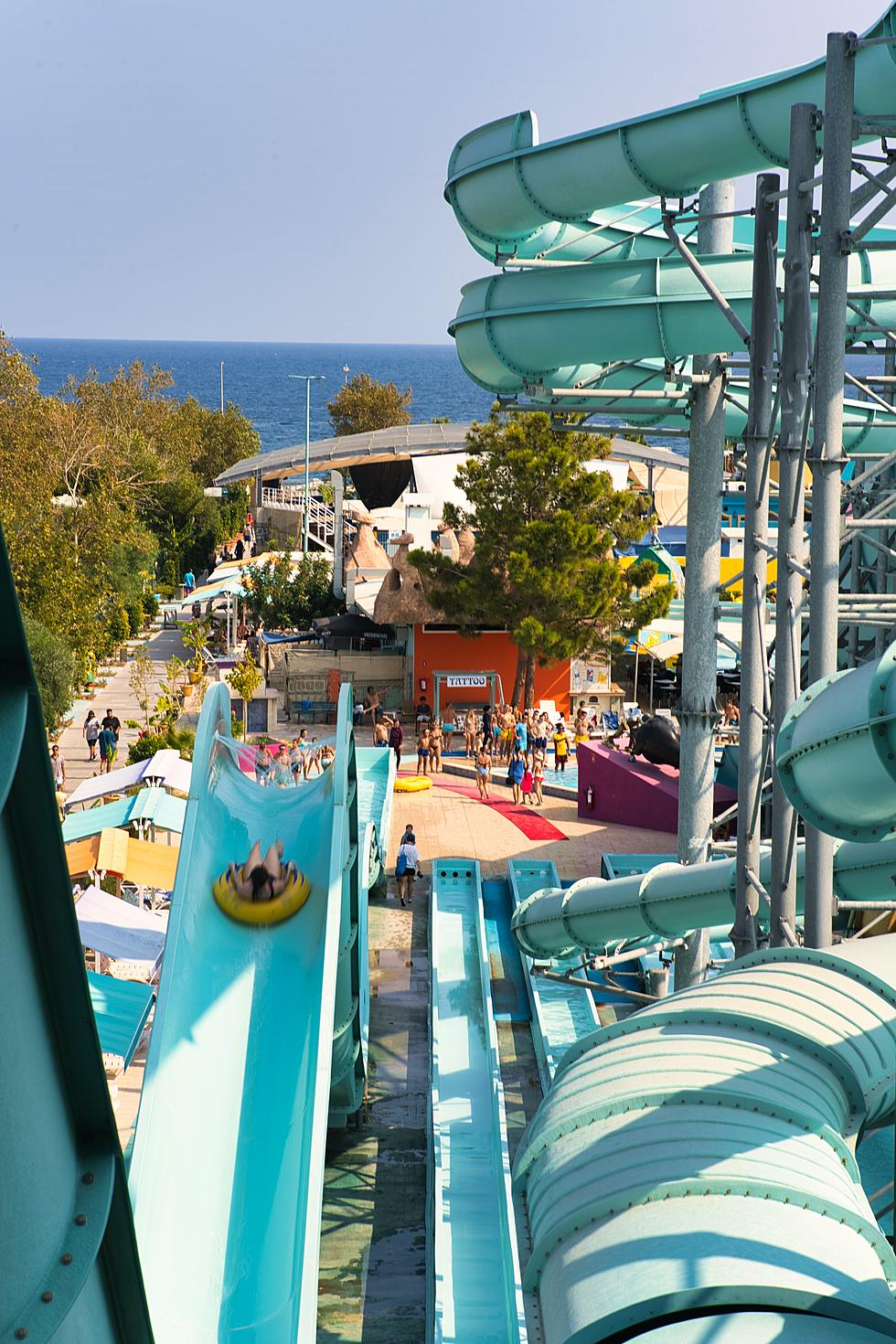 Who's Ready for Summer? The Largest Waterpark in Illinois Tickets on Sale!
Photo by Yuriy Vinnicov on Unsplash
If your motto is "go big or go home", if you're "large and in charge", or "Large as a Barge"...perhaps you want the "biggest bang for your buck" then here are some BIG attractions in Illinois.
Woodfield Mall in Schaumburg is the Largest in Illinois!
"This is a huge mall (it's the the tenth largest in the country and the largest in Illinois) and has a Lego store and other great stores." -CaseyJones6325 via Trip Advisor
But...shopping seems kind of boring doesn't it?
The Maggie Daley Ice Rink is the largest in Illinois!
Measuring at 27,500 square feet and located in Chicago!
But this time of year...probably not what you're looking for. Here's what you need this Summer season....
Raging Waves is the Largest waterpark in Illinois!
Raging Waves is reopening its attractions May 28th, 2022.
According to NBC Chicago, it's "the largest waterpark in Illinois, Ragin Waves sits on 58 acres replete with 32 waterslides, a lazy river, a wave pool and more for guests to explore"
Just a short 2 hour drive will bring you to The Wonambi, Wild Wallabies, The  Crocodile Mile, The Platypus Plunge, or something that's a little more MY speed...Brock's Giant Sandbox.
They've got lodging available and all sorts of things to do for kids of every age.  Not to mention, they are family owned and operated...which somehow makes it even better.
Plus, today, Friday April 15, 2022 they're holding a huge discounted ticket sale. That's over 40% off their regularly priced tickets. So, make plans now to check out the Largest Waterpark in Illinois this summer!
What The Quad Cities Did For Fun in the 90's
Many times over the years, I'll be talking with friends about years gone by and I'll say "take me back".
Every generation goes through this, I assume. Looking back at a more simple time where responsibilities haven't set in and life seems fun. Opportunities are endless.
Let's go back to the 1990's to Wacky Waters, 50 Cent Beer night and revisit Mallards Mania!
Quad Cities Live Music Venues That Aren't Live Music Venues Anymore
Nostalgia Alert!.
We've compiled a quick list (by no means comprehensive) of venues in the Quad Cities that are no longer music venues but to us will ALWAYS hold a special place were we saw some great shows and made some incredible memories.
To many of us the live music scene wasn't just a concert here & there. It was an every weekend affair. And it didn't matter if it was a touring band or your buddy's band. We were going to be there with a beer in hand and scream along with guitars that were way too loud in a room that was improperly treated acoustically and make some bad decisions.