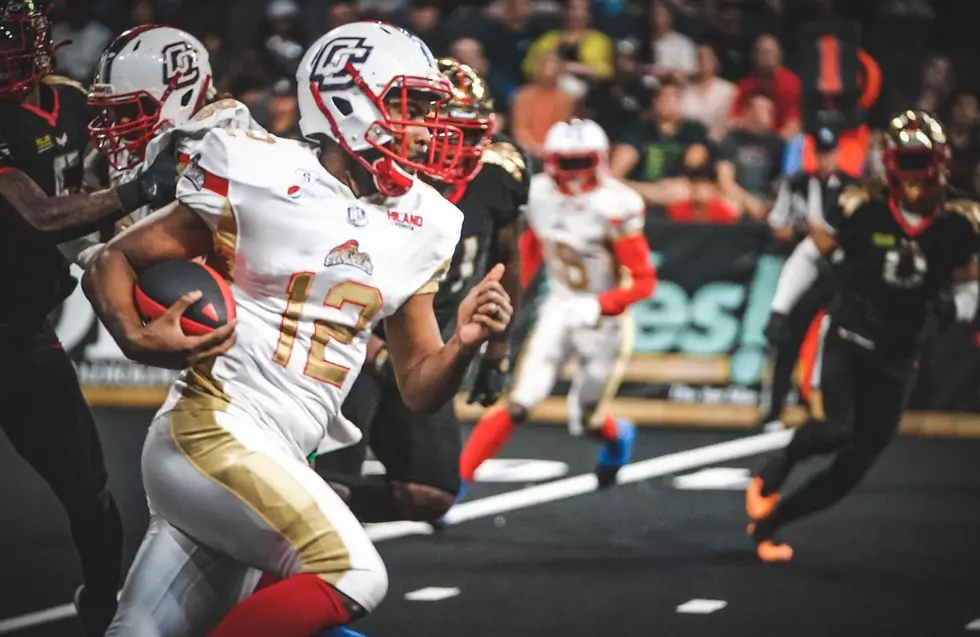 TaxSlayer Center Hosting Steamwheelers Championship Game Watch Party
Quad City Steamwheelers
The Quad City Steamwheelers are headed to the Indoor Football League National Championship after a phenomenal run in the postseason, and the TaxSlayer is giving the Quad Cities a place to watch!
If you're not able to make it out to Las Vegas to watch the Steamwheelers North Arizona Wranglers in the IFL National Championship, a major watch party is going down at the TaxSlayer, and you can watch the game surrounded by fans - on the Jumbotron.
The game happens Saturday, August 13th, with kick-off at 7pm. Doors open at 6pm. This event is free for the public to attend, and parking will be free the night of the watch party as well.
Quad City Steamwheelers went 11-7 in the regular season, and just upset the 15-3 and conference-leading Frisco Fighters to take home the Eastern Conference Champion title.
If you are headed to Vegas, be sure to check out the deal for Quad City Steamwheelers fans in Vegas for a hotel.
If the Steamwheelers bring the trophy home from the Dollar Loan Center, it will be the team's first championship title since 2001, and their third since the team's inception in 1999.
The Steamwheelers were founded by arena football's inventor, Jim Foster in 1999, in the sport's inaugural season. It's since become a Quad Cities staple for the summer season.

20 Ridiculous "Florida Man" Headlines (Part 1)
As soon as you see an article that starts with "Florida Man" you know you're in for a treat. It is always going to be a crazy, funny, or ridiculous story. That's why we like to write them. Here are 20 Florida Man stories with ridiculous headlines that have been published on 97X.
Click on the photos to read the whole article.