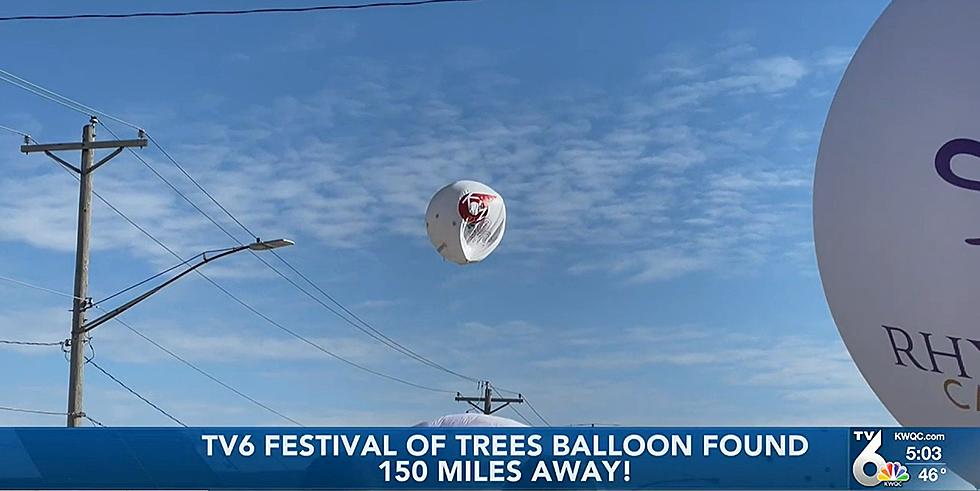 KWQC's Festival of Trees Parade Balloon Got Away, Floated To Almost Indiana
KWQC
On Saturday, I had a few text messages and heard some rumblings at my local drinking hole that the KWQC parade balloon got away from its handlers and made a run for it.
The balloon floated around downtown temporarily before floating off into the sky, expected to never be seen again.
Yesterday, the Manhattan Weather Channel reported that in the Green Garden Township, they'd gotten some photos showing a balloon stuck in a tree.
At a closer look, it's pretty obvious that this is the runaway balloon, stuck in a tree almost 150 miles from Davenport. That's quite the journey
They said that someone from KWQC would be headed out to pick up the balloon, so you can bet there's an intern gassing up this morning to make the 5 hour round trip to nearly Indiana to get it.
Read more at KWQC 

At $13,000 Take a Look Inside The Cheapest Home for Sale in Davenport