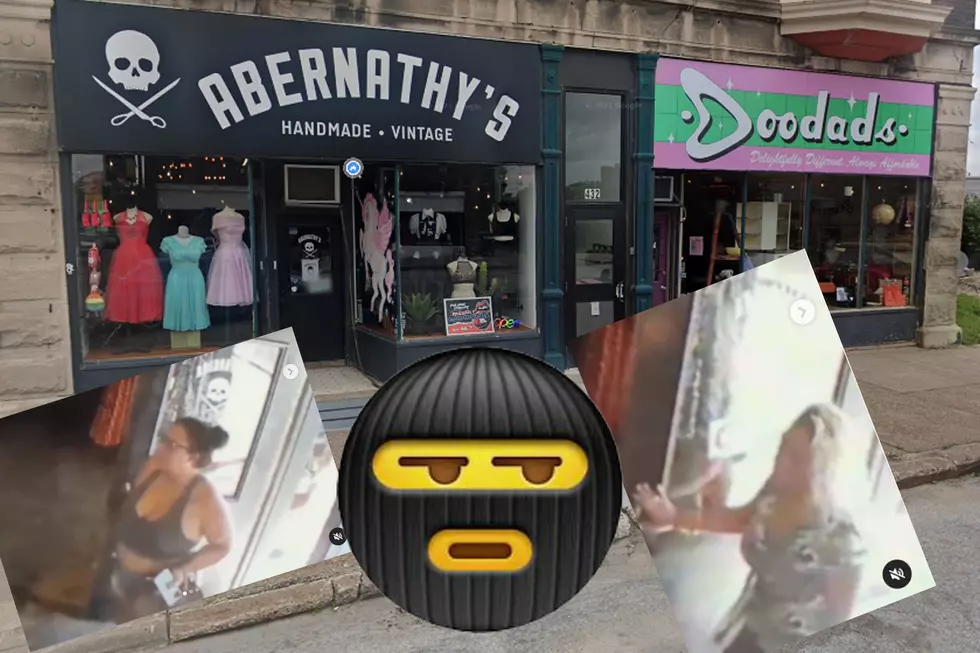 Have You Seen These Thieves Before? Abernathy's Needs Your Help Identifying Them
ShopAbernathys.com
These past couple years have been hard on small businesses.  It seems we're out of the woods, yet we are stilll seeing places go out of business far too often.  To those that have somehow been able to hang on, we need to applaude and support them.
That's why it's so hard to see place like Abernathy's get taken advantage of.
If you've never been, it's a super unique shop with vintage pieces, handmade items and weird stuff you can't find anywhere else.  In fact, I'm not sure I'm cool enough to shop there.  But I like to anyway.
See if you can help them find out who shoplifted from there store the other day.
Abernathy's posted an update with a video (below)
It's everyone's favorite time! To catch an Abernathy's thief:

This woman who goes by 'Julie' & her friend came in around 2pm today (Wed Aug 31st) and helped herself to an Abernathy's hoodie and a hat.

They had mentioned they had just gotten new sandles at another store, so we are potentially one of multiple businesses they hit today.

If you recognize these two, we'd so appreciate you sending us their names.
ShopAbernathys.com
About Abernathy's
Abernathy's in Downtown Davenport specializes in all things Vintage, Handmade and Weird! Do you need pin-up attire, vintage taxidermy, or a cool tshirt? They've got it! Patches, pins, or stickers? They've got those, too! Plus a huge line of locally-made items, everything from jewelry to bath bombs!
Find them on Facebook, online at ShopAbernathys.com or at their location on Third and Scott Street in Downtown Davenport.
Vintage, Handmade and Weird. Abernathy's.
Security Video is Below...but check out these still pictures
Here's Why There Were Over $9 Million Worth of Cars in LeClaire This Weekend
Nearly 300 Corvettes were on display at the
Vettes on the River
event in LeClaire, Iowa. The yearly event raises money for Quad City area veterans. This year Vettes on the River raised $12,000 for local veterans. Take a look at a few of the 'Vettes' on display.
This Spaceship-Shaped House in Illinois Would Be Out of this World
Check out this (inter) stellar space! Along with some Space Puns for your reading enjoyment.