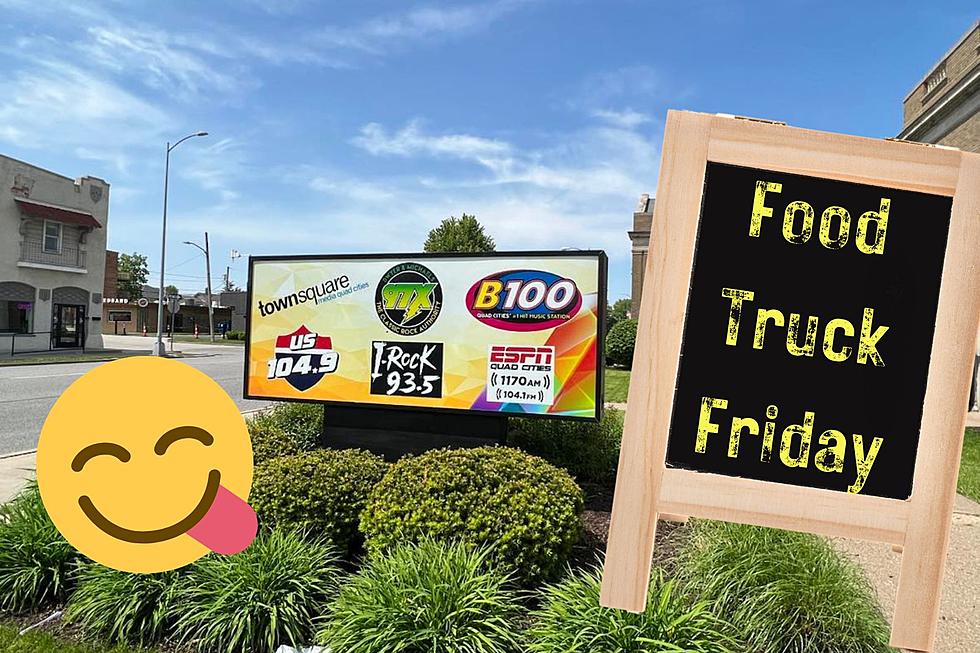 Start Memorial Day Weekend With Food Truck Friday In Davenport
Canva
Memorial Day weekend is right around the corner and right now, it looks like the weather this entire week and weekend will be perfect. We are throwing our first-ever Food Truck Friday at the Rock n' Roll Mansion to kick off Memorial Day weekend.
We invite you to come and support two local food trucks, play some games to get some swag and enjoy a beautiful Friday outside. It's going to be a lot of fun and we want you to enjoy it with us.
Bring your coworkers, friends, and family to B100's first Food Truck Friday!
First Food Truck Friday In Davenport
B100, the Quad Cities #1 Hit Music Station, throwing its first-ever Food Truck Friday powered by Tommy's Express Car Wash. It will take place this Friday, May 26th at the Rock n' Roll Mansion (1229 Brady St. Davenport, IA) from 11 a.m. to 2 p.m. in our parking lot.
There is limited parking so arrive early to make sure you can park to get delicious food from two food trucks that are local here in the Quad Cities area. The two food trucks on hand this Friday will be:
Both food trucks will have food and drinks to purchase. Below is Casserole Kitchen Food Truck's menu for Friday.
Besides great food, we're expecting to have great weather and fun games to win swag. And our
Beautiful Weather & Fun Games
To make our first Food Truck Friday even more fun, Mother Nature is going to give us beautiful weather on Friday. Our friends at KWQC-TV6 are saying that Friday will be sunny with highs in the upper 70s.
We also will have Plinko, bags, and other fun games to play to win some swag and just have a great time.
Plan to have lunch with us this Friday for our first-ever Food Truck Friday!
10 Ways To Beat Pollen Allergies
Those who struggle with pollen allergies know the struggle can be real. Runny noses, watery eyes, and pure misery are just some of the things that come with pollen allergies. Whether it's fall or spring in the Quad Cities, these 10 remedies can help combat those allergies and make you feel a lot better.
LOOK: Highest-rated free things to do in Iowa, according to Tripadvisor